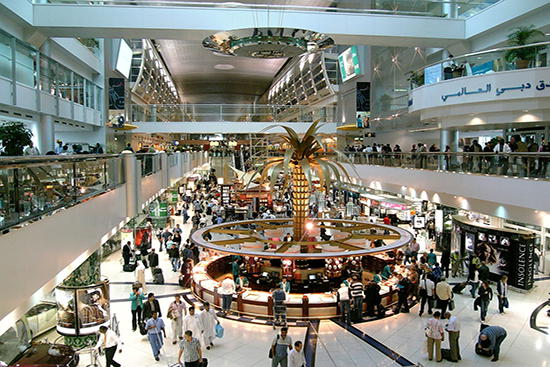 Dubai International Airport
Frankfurt – A 28-year-old suspected Islamist has been arrested at Frankfurt airport, an official said on Monday.
A screen grab made on October 21, 2010 in an undisclosed location from a video allegedly showing members of the Nigerian Islamist group Boko Haram. A purported spokesman for Islamist sect Boko Haram claimed responsibility for a Christmas Day explosion near a church outside the Nigerian capital on December 25, 2011. "We are responsible for all the attacks in the past few days, including today's bombing of the church in Madalla," Abul Qaqa told AFP by phone. "We will continue to launch such attacks throughout the north in the next few days." AFP PHOTO
"The Turkish man, named as Bilal G under Germany's privacy laws, is accused of a serious seditious criminal act,'' senior public prosecutor Nadja Niesen said on Monday.
He is suspected of helping a 16-year-old boy to travel to Syria to take part in the conflict there.
A court in Frankfurt has had a warrant for the man's arrest open for about one year.
"He was believed to be travelling with somebody to Istanbul when he was arrested at the airport on Friday,'' federal police spokesman Reza Ahmari said.
The man took part in a Koran distribution campaign in and around Frankfurt dubbed "Read.''
He also had contact with Pierre Vogel, also known as Abu Hamza, a former boxer and high-profile preacher in Germany's extremist Islamist scene. (dpa/NAN)