…Says it needs money, not moneybags
…As Soyinka warns of experienced spoilers
By Omeiza Ajayi
ABUJA— The Nigerian Intervention Movement, NIM, which prides itself as a Third Force coalition has said its major priority was to impact on the 2019 general elections, which would be tough and require a huge war chest to prosecute.
The movement made its position known at its grand national summit and launch of a grand political coalition on the future of Nigeria in Abuja, yesterday.
Co-chairperson of the group, Olisa Agbakoba, who stated this in his opening remarks, said:  "Our immediate agenda is to impact on 2019.  And if you agree, it means that we here must be very united.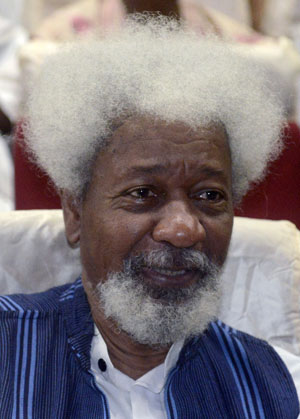 ''We cannot do it alone. It reminds me of when we started the Civil Liberties Organisation, CLO; we were exactly seven but confronted this huge military apparatus. Eventually, we became the 12th largest human rights organisation in the world.
"It was our shared commitment. So, that is the commitment you are going to make. It is not to come to Abuja, dress fine and sit down. If you want to displace the APC or PDP, it is going to be a rough fight. It is going to be tough.
''I can see so many people without PVCs. So, if we are going to make a difference, the first thing is to get your PVCs. It is of no use going to the mosques on Fridays or churches on Sundays to pray.
''Without PVCs, there will be no change. Nigeria is like a big company where there are two million shareholders and in the case of Nigeria, about 200 million shareholders. Less than one thousand are controlling the rest. Think about it.
''The people holding you bondage, how many are they? They are not many. So, we have to break this bondage by participating in the affairs of our nation. That is the only way, but we need money.
''We do not want the money bags, but we need money. Do not kid yourself, we need money to prosecute this election but we do not need the old type of money. I have studied National Bureau of Statistics Demographic analysis.
''There are 30 million Nigerian youths between 18 and 40 years. That is our base. Trump had a base. Trump won because he allowed Hillary Clinton to roam around the whole place. He focused on the uneducated white working class. We will focus, once we identify this base and work on them. If we have 10 million youths on our side, we are going to win."
Another Co-chairperson of the movement, Dr Abdul Jhalil Tafawa Balewa, said the NIM was not "moved by bitterness nor are we motivated by hatred. So we shall not wipe away our past.
"If we were asked to choose only three things for our children, it will be education, education and education. You cannot have prosperity without education and as our recent experience is showing us, you cannot even have peace and order without education."
Soyinka warns against experienced spoilers
In a message to the launch, Nobel laureate, Prof. Wole Soyinka, urged them to be vigilant and watch out for "experienced spoilers."
He said:  "You must, however, exercise unrelenting vigilance. Prowling around, you already know those who are recurrent interlopers, whose sole aim is to hijack your efforts or infiltrate your ranks with their stooges.
''Experienced spoilers, they are part and parcel of the very predicament you are trying to alleviate. The more notorious suffer from a messianic complex and a desperate need to obliterate the roles, they have played in placing the nation in her current plight."
Subscribe for latest Videos