THE Management of NIPCO Plc has explained why the workforce of the downstream giant has remained the major asset of the company since its inception in 2004.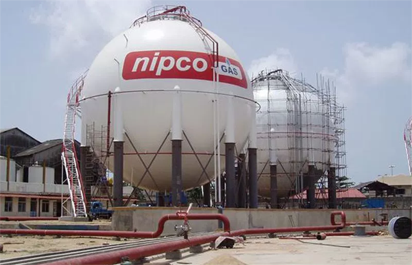 Managing Director of the company, Mr. Sanjay Teotia who was reflecting on the performance of the integrated downstream operator at the company's long service awards in Lagos said: "Your efforts over the years have made the organisation remain a benchmark for operators in the downstream sector of the nation's oil and gas industry. "
The MD who was flanked by the company's Chief Retail Officer, Harjeet Tuteja and Chief Operating Officer, Suresh Kumar also pointed out that the organisation's growing recognition and pedigree in the hydrocarbon industry could be linked to the dedication of the staff "as a crop of well-trained and motivated workforce."
Mr. Sanjay who expressed delight on his maiden interface with staff of the company upon his assumption of office as managing director said the event is a component of the organisation's employees' recognition process and an opportunity to recognise the awardees for their longevity and service to the company .
"Management is not oblivious of awardees' meritorious contributions, hence the pomp and pageantry that is associated with the event, with a view to positively boost their morale and raise their self-worth before all of us today," he asserted.