By Juliet Ebirim
Everyone should trust their significant other and not keep anything from them, right? But would you trust them with your phone, since it is widely believed that the mobile phone is a private and personal gadget and not meant for another person. As usual, we spoke to some celebrities and here are their responses;
Yes, I can for years if need be  -Nkechi Emmanuel, Actress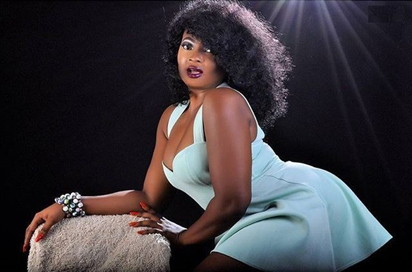 Yes I would. The nature of our jobs have bound us together so much that most of my phone contacts are 90% same with his and the fact that we hide nothing from each other makes it easier because we don't have any secret.
My husband knows my phone password and I know his as well, so we can even travel differently with each other phones for years if we want and if need be. I'll ask him to help me call anyone from my phone and deliver a message to the person on my behalf and it's done, but I can't let the love of my life be away from me for years NEVER!
Yes, he's supposed to be my best friend
– Chesan Nze, Actress
Yes I will. My partner is supposed to be my best friend. I believe a relationship needs sincerity and trust to grow. If my partner doesn't trust me and he reads messages from strangers and 'toasters' on my phone we would have issues, which will lead to the end of the relationship. But if we trust each other, I wouldn't have issues swapping phones any day, any time.
No, that's impossible  – Ajoke Ajadi, Actress
Oh no, impossible, because it might cause certain issues to come up in the relationship. These issues may ruin the relationship or cause unnecessary disagreements between us.
What's there to hide?  – Deji Bakare, Model
Yes I would swap phones with my partner/spouse for a day or more. What's there to hide and if I have to hide anything I will keep them in my email or phone application. I will either take out my SIM card or else she'll have to be my PA for one day.
I can only if… – Lizzy Oraya, Actress
I can only swap phone with my husband and not a boyfriend, because being a married woman means I only belong to one man so I have nothing to hide, but I won't do that with a boyfriend because the truth of the matter is I can't put my eggs in one basket. Just in case one misbehaves, I use the other one to console myself. In order to keep him from knowing about my other boyfriend, and also, so I don't know about his other girlfriends, it's better we don't swap phones.
I would rather go and kill a lion – Queeneth Agbor, Actress
I would rather go and kill a lion. Exchange of phones between partners is the beginning of World War X. Personally, I'm not scared of exchanging phones with him, but how about the unending toasters that wouldn't take no for an answer, who keep bothering you?
Yes, he has given me everything  – Sapphire Ogodo, Actress
Why won't I? I'm very open when it comes to my relationship with hubby. What's there to hide from a man who has given me everything? I can't possibly ask for more.
We have free access to each other's phones  – Ijeoma Grace Agu, Actress
Yes, I can . What's there to hide? We both have free have access to each other's phones. I don't mind him going through my messages, chats or taking my calls.