ONE of the high points of the just concluded 30th African Union, AU, Heads of State and Government Summit held in Addis Ababa, Ethiopia, was the special recognition of six member countries by the African Leaders Malaria Alliance, ALMA – an alliance of 49 African countries working to end malaria on the continent by 2030. 
For reducing malaria cases by more than 20 per cent from 2015 to 2016, Madagascar, The Gambia, Senegal and Zimbabwe received the 2018 ALMA Awards for Excellence while Algeria and Comoros were similarly honoured with the same Awards for being on-track to achieve more than 40 per cent drop in malaria by 2020.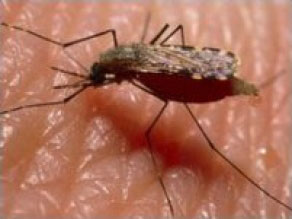 The ALMA Scorecard for Accountability & Action tracks progress and drives action on malaria control and elimination, and are chosen by an independent committee of experts in health, academia, and the private sector.
It was not surprising that Nigeria was missing on the list of top performers. According to new data from the 2017 World Malaria Report, World Health Organization, WHO, publication presented at the AU Summit, Nigeria constitutes 27 per cent of malaria cases worldwide and has the largest funding gap in malaria elimination in Africa. The nation currently faces a financial gap of N504 billion, $1.4 billion, required to implement its national malaria strategy by 2020.  
Out of 30 African countries analysed in the report, Nigeria alone accounts for 53 per cent of the $1.3 billion funding gap for essential commodities that include 76 per cent of the funding gap in Artemisinin Combination Therapy, ACT, and 86 per cent of the funding gap for Rapid Diagnostic Test kits, RDTs.
For sheer numbers and threat to human life, Nigeria is hardest-hit by malaria even in the face of availability of simple cost-effective preventive measures, including consistent use of long-lasting insecticide treated mosquito nets, and anti-malaria treatment for pregnant women.
While applauding sustained progress by other countries against malaria, a big lesson for Nigeria is the need to prioritise domestic funding and efficiently utilise available donor funds to expand access to life-saving anti-malaria tools, improve data surveillance and strengthen the health systems.
The other lesson is exemplary leadership. The place of Nigeria in the malaria elimination campaign should be more decisive because the world has moved on to set more ambitious but achievable elimination goals for 2030.
 It is unacceptable that Nigeria continues to shoulder a significant proportion of the world's malaria burden while more countries have moved or are moving towards eliminating the disease.
Nigeria cannot afford to take its eyes off malaria. There should never be room for complacency if malaria is to be effectively tackled and eliminated. The fight against malaria can be won if everyone at all levels is involved, from the Presidency to the community.