By Ediri EJOH
DESPITE improvement in the country's power generation to a peak of 4, 351.70mega watts, MW, couple of days ago, Nigerians continue to groan over erratic power supply.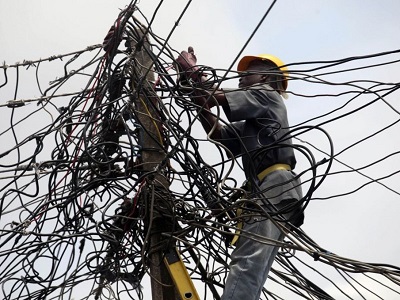 This was even as electricity bills remain high with little or no headway in power supply. In a survey conducted by Sweetcrude, Nigerians may continue to suffer irregular supply as the distribution companies, DISCOs', ineffective facilities continue to reject loads from the transmission company, TCN and generating companies, GENCOs.  Areas like Ajegunle, Festac, Orile, Amukoko, Ibafo, Ojodu Berger, Oshodi, Okoko and their environs in Lagos receive an estimate of  between six and 12 hours of power supply in a day.
"We are suffering in Nigeria. For so long, beginning from the NEPA era, Power Holding Company of Nigeria, PHCN, to the DISCOs, Nigeria has never enjoyed regular power supply. The fact remains that the situation currently is worse compared to when the government was handling the sector.
"Currently, the bills do not reduce, rather they increase despite not having supply for sometimes in three weeks. Our businesses are down as little or no returns are been made at the end of the day." a customer at Apapa said.
In could be recalled that the latest report from the Spectator Index, ranked Nigeria second worst in electricity supply in the world.
Releasing its 2017 survey of 137 countries couple of weeks ago, the world's top social and economic data analytic firm, said that war-torn Yemen ranked worst in electricity supply last year.
The report noted that the average power sent out by the electricity generating companies (GENCOs) stood at 3, 851.06mw, down by 168.58mw, adding that peak generation averaged 4, 425mw, down by 5.5 per cent.
Explaining the poor state of power supply to Nigerians, the Advisory Power Sector Team said that unavailability of gas, low transmission and distribution infrastructure and low water levels contributed to the drop, as the power sector lost an estimated N1.121billion on January 14 alone due to same challenges.