By Adeola Badru
IBADAN—IN line with his administration to further set the pace among the comity of states, Governor Abiola Ajimobi has said that his administration was committed to repositioning the state in the modern highway to ensure it becomes the technological hub of Nigeria.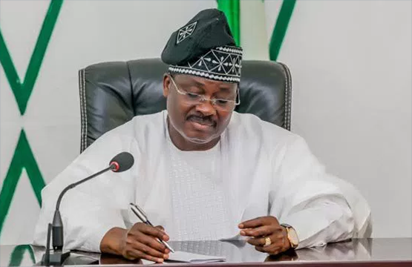 The governor said this yesterday, while receiving the Executive Commissioner (Stakeholders Management), Nigerian Communications Commission (NCC), Mr. Sunday Dare, during a courtesy visit to his office.
The governor stated that the vision of a technological-driven state necessitated the building of infrastructure as a foundation for achieving it, adding that the visit came at the time when government has intensified efforts at modernising the state.
Ajimobi said that the newly established Technical University in the state by his administtration was one of the infrastructures put in place by government to ensure a digital economy.
"Most of the developed countries in the world have embraced a technological-driven economy. It is our motive also to make our economy technologically-driven."
"Here today, we have established the first Technical University in Nigeria. I am glad to tell you that this university has one of the best libraries in the country," the governor averred.
Earlier in his remark, Mr. Dare, who is the representative of the south west region of NCC governing board, declared readiness to establish data bank for the Technical University Ibadan (Tech-U).
Dare said that the NCC has received the request from the university, promising that it would be established before July, sayingthat it would also lay optic fiber and Wifi connection for the institution, which he said, would connect all tertiary institutions in the state for general benefit.
He said that the report released by NCC in November 2017 placed the state third in terms of revenue generation and average user rate.