By Rose Moses
Very strange things really do happen in Nigeria, and in quick succession, too. As the now popular saying goes, there's no dull moment in the country.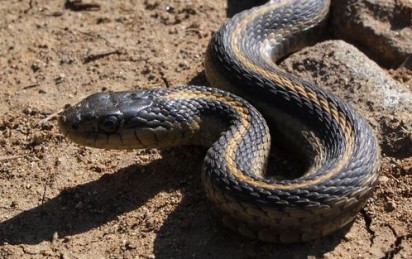 In 2008, for instance, the Nigerian Communications Satellite (NigComSat-1), which was launched into orbit amid fanfare, was said to be missing. With the development, N40bn spent on the project by government, apparently also took flight with the Communications satellite.
Few months after the report of the disappearance, though, the Federal Government would come out to say the communications satellite was not lost but simply suffering from a flat battery, and was therefore parked, just like a malfunctioning car.
Well, since the objectives of the project—making Nigeria a technological hub, saving broadband users and phone users hundreds of millions of dollars a year and enabling Internet access to remote rural villages, have not been realized, till date, it would mean that NIGCOMSAT-1 is still missing. Or still suffering from flat battery…Whatever.
Sometime in September of 2004, also, a Russian tanker laden with 30,000 barrels of oil was said to have mysteriously disappeared without trace from the custody of the Nigerian Navy.
The vessel, African Pride, was seized in Nigerian territorial waters and its crew of 13 Russians detained on suspicion of oil smuggling. The vessel would later disappear into thin air with its cargo and crew in what was rightly described as a national embarrassment.
In the same country too, a president, after spending over one hundred days away from country and office, would on his return, be 'chased away' from his powerful office by rodents.
Some stories, really, can only come out of Nigeria.
And so, while the country battles with the menace of marauding, killer herdsmen, the mother of all oddities was released into the public space last weekend.
In Benue state, which has remained in the news following mass killings by alleged Fulani herdsmen, a 'fat' snake reportedly swallowed a whopping N36 million that ought to be remitted to the coffers of the Joint Admissions and Matriculation Board (JAMB) from sale of forms during the era of scratch cards.
According to the report, the 'mystery snake' sneaked into the accounts office, did not bite nor threaten anyone, but went straight into the vault where it swallowed the cash. Nothing can be more absurd!
One Philomena Chieshe, a sales clerk, who could not account for the N36 million she made from sales of forms previous years before abolition of scratch cards, told a JAMB team of auditors that her housemaid had connived with another JAMB staff she gave her name as Joan Asen, to "spiritually" steal the money through a mystery snake.
Now, should we begin to laugh or cry at such tales? As laughable as the development may appear to some, it should also sound a note of serious concern to everyone on how low things could get in Nigeria.
How does a snake swallow millions of cash, anywhere?
With incidents like this, which comes in various shapes, sizes and colours in almost all sectors and aspects of our human endeavours, there is no reason why any government should question the ranking, by Transparency International (IT), of Nigeria as one of the most corrupt countries in the world.
There is also no arguing the point that anywhere a snake could creep into a vault of a parastal to swallow N36 million must be a dangerous place to live in, with development far from its lexicon.
Or where else can a clerk brazenly look a system in the face and make such bizarre statement just to cover fraudulent acts that may have hitherto been a way of life?
If a JAMB sales clerk can come up with a story as stupid as a snake swallowing millions of public money in her care, you can only imagine the bigger picture that may have so emboldened her.
Yet, the likes of Philomena could be seen all over the place screaming to high heavens on how corrupt Nigerian government is.
Which puts the question: 'Who is government?' in proper perspective. Should everyone in his/her little corner keep stealing public resources entrusted in his/her care without check, it will only be a matter of time for a total collapse of the entire system.
And like Senator Shehu Sani, who represents Kaduna Central in the National Assembly, would say when he visited the JAMB headquarters with some anti-snake venom and snake charmers in apparent mockery of the story, if a snake could be said to swallow N36 million, it will not be surprising to wake up one day to the news that a snake had also swallowed Nigeria's foreign reserve.
How we deal with the Philomenas, the grass cutters, Ikoyi money warehouse operators, among other thieves in our midst, matters a lot in the development of Nigeria.
Good a thing JAMB has described the matter as a case of pure criminality and fraud, which exactly is what it is. It is hoped that adequate sanctions would be meted out, not just on Philomena, but on all those that must have participated in the 'swallowing' with the snake.