By Bose Adelaja & Gabriel Olawale
Independent National Electoral Commission Chairman, Prof. Mahmood Yakubu yesterday expressed worry over the credibility of the Kano State Local Government election even as he pledged that proper investigation will be carried out to avail Nigerians with facts of the matter.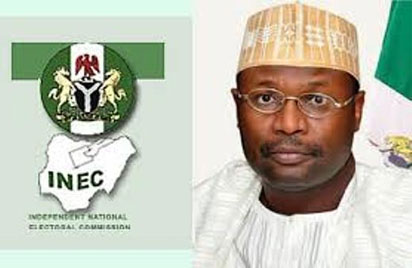 Yakubu who spoke at the 2019 Election Project Plan Implementation Workshop convened  by INEC with support of European Centre for Electoral Support in Lagos, said that recent report of under-age person voting in local government election in Kano State are deeply disturbing.
His words: "It is true that the State Independent Electoral Commission requested for INEC voter register and soft copy of register was made available to the state.
"The voter register in Kano State was the one used for 2015 general election and the same register was used for July 2016 State Assembly election which has 78,210 register voters spread across 126 polling unity.
"In that election conducted by INEC, no single incident of under age voters was recorded. Why did it now happened in last LGA election conducted by State Independent Electoral Commission? Was the voter register actually used or not, we wish to assure Nigerians that the matter will be fully investigate.