By Emmanuel Ayungbe
UYO—GOVERNOR Udom Emmanuel of Akwa Ibom State has commended a lawmaker in the state House of Assembly, Mr Friday Iwok for empowering over 400 members of his constituency.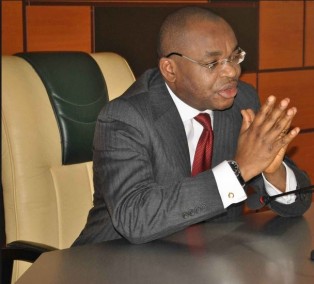 Emmanuel who underscored the importance of constituency projects, described it as the hallmark of effective representation.
The governor made the commendation, weekend, at Abiakpo, Otoro in Abak Local Government Area of the state, where Mr Iwok, a member of the state House of Assembly, delivered his scorecard, including the empowerment of no fewer than 400 constituents.
Represented by the Secretary to the State Government, SSG, Dr. Emmanuel Ekuwem, the governor urged politicians occupying elective offices to ensure implementation of campaign promises made to the people, saying it was the only way of reaching back to the electorate.
"What Iwok has done today is in line with the industrialization agenda of the current administration. I am quite happy especially with those who are the beneficiaries of various skills development programmes. It is a way of making them to be independent job creators," he noted.
In the same vein, the Speaker of the House, Mr  Onofiok Luke, the Senate Minority Leader of the Senate, Senator Godswill Akpabio and other notable politicians also commended the lawmaker, for reaching back at his people despite the current harsh economic realities.
However, Iwok, whose empowerment programmes cut across vocational skills, business development and scholarships, said he was spurred to launch the scheme "because of the importance he attach to the welfare and development of my people."