By Chris Ochayi
A total of 18 communities in the Federal Capital Territory, FCT, are to start enjoying improved electricity supply following the installation of two additional high capacity electricity transformers by the Federal Government.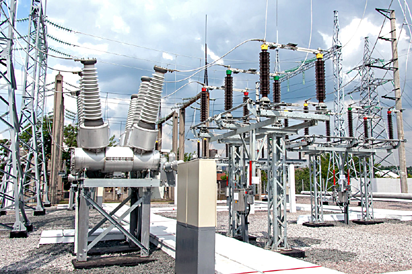 The installation of the transformers, an 1×100MVA and 190MVA at Katampe and Apo districts respectively, according to the Minister of Power, Works and Housing, Babatunde Fashola, who inaugurated the projects in Abuja, will give the communities remarkable improvement in power supply.
The Minister of State for Power, Works and Housing, Alhaji Suleiman Zarma, said besides the two transformers, five new substations and a third 330KV transmission line have been established.
While noting that the capacity of the Katampe 132/33KV substation, prior to this installation, was 220MVA, Fashola said with the installation, the capacity has been raised to 220MVA.
Also, the minister hinted that with the installation, the Apo 132/33KV substation has been raised from 190MVA to 290MWA.
The two transformers, executed by Messrs MBH Power Limited, according to him, were part of the Nigeria Electricity and Gas Improvement Projects financed by the World Bank.
The beneficiary communities, he said were Gwarimpa; Life Camp; Jabi; Kado; Wuye; Maitama; Mpape; Katampe 1 & II; Jayi; Mabushi; Garki; Gudu; Asokoro; Apo Resettlement; Wumba; Apo Mechanic Village and part of Lugbe and Nnamdi Azikiwe International AirPort, all located within the FCT Abuja.
Fashola stated that: '"With this development, the Transmission Company of Nigeria, TCN has not only established adequate transformer capacity to serve these parts of Abuja but also provided the necessary redundancy in line with the requirements of N-1 reliability criterion at both Katampe and Apo substations.'
"The installation of the two 100MVA, each at Apo and Katampe will increase the total wheeling capacity of TCN, which was last simulated in December 2017 to slightly above 7,000MW."
Meanwhile, the Nigerian Bulk Electricity Trading, NBET, has told the Electricity Distribution Companies, DISCOS not to be so expectant of the N27 billion debts which the federal government's Ministries, Departments and Agencies, MDAs owed it.
This, according to the electricity trader, was because it has decided to recover its debt through deduction from source.
NBET stated that it has decided to recover its debt owed it by the distribution companies through direct deduction from the N27 billion being DISCOS by the government's MDAs.
"NBET noted that the FEC approved valuation of MDA debts of approximately N27 billion owed to Distribution Companies by MDAs will be deducted from the current debts owed by the Distribution Companies to NBET.
"NBET has applied to the appropriate agencies of the federal government to pay an equivalent sum to the GenCos."