Following the airport misharp involving Dana Airlines in Portharcourt airport on Tuesday, the Consumer Protection Council, CPC, has intervened on tha fate and treatment of the customers of the airline affected by the incidence.
Dana Airlines Flight 9J0363 operating from Abuja to Port-Harcourt and carrying 50 persons, on February 20th, 2018, landed at approximately 19:30hrs and overshot the runway.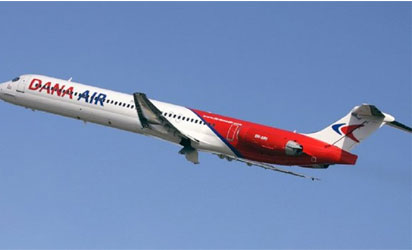 Though aviation authorities said they are in control of the situation the Council, in a public statement yesterday said, "an open, transparent, sensitive and responsive approach by the airline and relevant authorities is vital to sustaining confidence and assuring consumers."
The Council also said it welcomes this openness and attention to consumers, including providing medical or psychological support where necessary.
"The Consumer Protection Council in collaboration with the Nigerian Civil Aviation Authority, other aviation agencies and service providers remains available to all passengers in the sector to answer questions, provide assistance and required assurances at this and other times," the statement added.