By Onozure Dania
A human rights lawyer, Chief Malcolm Omirhobo, has asked a Federal High Court sitting in Abuja to declare that 373 indigenous peoples within Nigeria have rights to self-determination.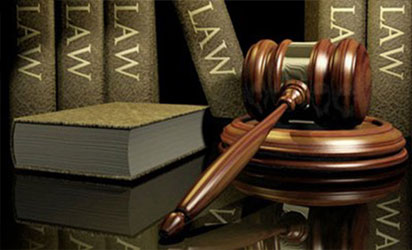 The lawyer, who sued for himself and on behalf of all the indigenous groups and the Nigerian public, said suppressing the agitation for self-determination was oppressive and unconstitutional.
According to him, such action violates all known local and international legal instruments.
Joined as respondents in the suit are the Federal Government, the President, Attorney-General of the Federation, National Assembly, Senate President, Speaker of the House of Representatives, Security Chiefs, Minister of Defence, governments of the 36 states of the federation, their Attorneys General and Houses of Assembly, as well as the Federal Capital Territory, FCT.
The applicant in the suit, is asking the court to declare that the use and the support of the use of the Nigerian military by the respondents in place of the Police in the enforcement and maintenance of law and order in Nigeria is oppressive and a violation of the fundamental rights to life, dignity of human person, personal liberty, family and private life, freedom of expression, peaceful assembly and association, movement and freedom from discrimination of the indigenous peoples within Nigeria and the Nigerian Public and therefore illegal, unlawful, undemocratic and unconstitutional.
He is also asking the court to declare that the military intervention, aggression and occupation of the South-East, South-South Zones and the Niger Delta region in suppression of the indigenous peoples and the public agitating for their self-determination at the instance of the 1st and 2nd respondents and the anticipatory deployment of the Nigerian Military to South-West, North-Central, North-West and North-East Zones of Nigeria to quell likely agitations for self-determination is exploitative, oppressive and a violation of the  fundamental rights to life and therefore, illegal.