The Council of State on Thursday approved a fresh one billion dollars to further boost the nation's agricultural sector, Gov. Ibikumle Amosun of Ogun, has disclosed.
Amosun, briefing the State House Correspondents after the council's meeting at the Presidential Villa, Abuja, expressed hope that the amount would enhance the Federal Government's diversification programmes.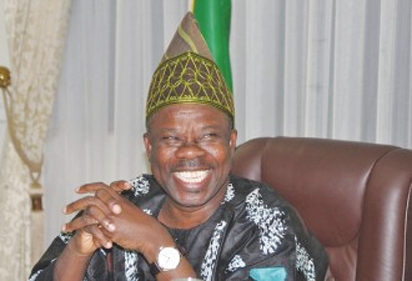 However, the governor kept mum on how the funds will be sourced.
The meeting which was presided over by President Muhammadu Buhari had in attendance, three former Heads of State, Gen. Yakubu Gowon, Gen. Abdulsalami Abubakar and former President Olusegun Obasanjo.
According to him, an appreciable part of the one billion dollars is expected to be distributed around agricultural schemes, with conditions set out for the beneficiaries to meet before accessing the funds.
"The Council deliberated extensively on our economy, how to diversify our economy and the efforts that were being made to pull Nigeria out of the doldrums.
"The Council appreciated the efforts that had been in place to move Nigeria away from recession. Now, gradually we are getting it right and Council noted that what is being done is good.
"Council also noted what was being done in the area of agriculture; how Nigeria moved from one monolithic economy to now a diversified economy.
"Council noted that there is still more to be done. It was advised that we should improve on the funding and increase the funding on agriculture and it was paltry about 200 million dollars.
"But, if you compare that side by side with what we are investing, what we are pumping into the area of oil, the monolithic economy that we have running, we noticed that it is just insignificant.
"So, the Council recommended that at least about a billion dollar should now be pumped into agriculture,'' he added.
Amosun said that the council noted how Nigeria moved the budget from about four trillion naira to now about eight trillion naira.
He said: "It also noted that when President Muhammadu Buhari came in, he was jostling at a very deep because oil had nosedived from 112 dollars in 2014 and in 2016 it was 30 dollars.
"Council also appreciated the efforts of the Ministers of Agriculture and that of Budget and National Planning after their briefings, on the efforts they are giving to Mr President and agreed they should continue in what they are doing.''
Others were Vice-President Yemi Osinbajo, Senate President Bukola Saraki, state governors, Minister of the Federal Capital Territory, Alhaji Muhammed Bello and National Security Adviser to the President, retired Maj.-Gen. Babagana Munguno.
NAN