By Solomon Edebiri
Collectively, as a people we have failed Nigeria; destroyed it! Castrated it! Right now, the nation is being built on falsehood because as a people, we have filtered away its pride and strength as the most populous black nation in the world. We have lost the foundation upon which the nation was created by the founding fathers that fought for our independence. We have lost a country. This is the irony of a country called Nigeria.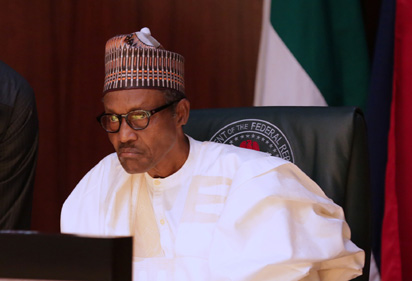 In the last few weeks, the polity has been awashed with comments surrounding the letter by former military Head of State and two terms President of the Federal Republic of Nigeria, Chief (Gen. Dr.) Olusegun Obasanjo, an elder statesman to President Muhammadu Buhari.
Obasanjo who was president from 1999 to 2007 came at a time Nigeria seriously craved for democracy, unity, change, development and economic stability after years of military misrule. At that time, the nation and the world looked unto him to build a new Nigeria with a culture of commitment to the growth of the country; if he did succeed, posterity will judge him soon enough.
After all, there were huge expectations that he will lay a good foundation for the industrialisation of the country; sound educational system, renewal of ethics and values among public servants and a firm sense of political direction for the nation.
He had stable eight years rule, but like every other African leader, he lost it at the last minute. Instead of accolades from Nigerians, but due to his third term ambition which was in breach of the Constitution of the Federal Republic of Nigeria, he left power in scorn.
Bitter pill of rejection
Like most other African leaders, Obasanjo left a lot of room to be brutally criticised and a loud call never to return. It has happened to him, it also happened to Dr. Goodluck Jonathan; now, it is the turn of President Muhammadu Buhari to take the bitter pill of rejection from Nigerians.
For Buhari, it is happening only too soon as the high premium people placed on his ability to rescue the nation from the high level of corruption failed to meet the expectation and thus regret the placement of such a high level premium on him.
I know it is always quick as Nigerians for people to commence the clamour for a new political party believing that the solution to our problems lies in changing the political party in government instead of a change in the leadership or a change in the people around the leader; people who may have led him astray!
In 2013 when we (a select group of leaders from four political parties – ACN, ANPP, CPC and APGA) sat in a room in Chief Tom Ikimi's residence in Abuja for over six months to come up with the merger that gave birth to the All Progressives Congress (APC), it was a move to urgently salvage the train of the nation which was almost derailing. I remember people like Mr. Femi Falana came in as guest speaker on several occasions in one of the days. I can still remember the sound of his voice when he said, and I quote: "This is the party the people have been waiting for. We must not fail to do all we must do to ensure it is established, registered and running." He emphasised over and again: "This is the party that will save Nigeria." I am sure like every other Nigerian, Mr. Falana is disappointed in the outcome of the Government formed from a party with such high expectations.
The truth be told, a lot of people see the Obasanjo's letter to the president as an expression of total failure by Buhari in the last three years. May I remind us that in the last 10 years, Obasanjo has been instrumental in the selection of who becomes the next president of Nigeria!
He led late Umar Yar'Adua to Aso Rock and gave him Jonathan Goodluck as vice president and later endorsed Jonathan to be the president of the Federal Republic of Nigeria.
But just before the Cock crows, He did say Jonathan lacked the quality to move Nigeria forward and said he has no business returning to Aso Rock!
The problem and where it is from
In 2015, it is a known fact that our revered elder statesman once again endorsed and supported the candidacy of his military colleague, General Muhammadu Buhari to replace Jonathan. Today, he wants Buhari out! For whatever reason it may be, but I doubt if this time, the call is in the interest of Nigerians.
So I ask: what is the problem and where is it from? Because here again is the respected Obasanjo calling for a coalition to form the next government; a structure very similar to that of merger of almost four parties that formed the APC. Is the structure the problem or the individuals that runs the system or more critically, the man who endorses and criticises? Is there something Obasanjo is not seeing about Nigeria that allows him to recommend people and a system to Nigeria that will end up failing; only for him to condemn and call for replacement?
Of all the reactions to the Obasanjo's letter, my strongest regret is those coming from the President's cabinet. Rather than look at the merit in the letter, they are singing the praises of the President and calling for the head of the former president.
If I were President Buhari, I will do Obasanjo a thank you letter not for supporting me to become the president in 2015, but for bringing out the six points that represents the critical grey areas of his administration.
As the president that loves Nigeria, I will take the point one after the other, analyse and address them adequately to the benefit of Nigerians.
In his letter, Obasanjo identified the followings as the grey areas.
Poverty
Insecurity/herdsmen's menace
Poor understanding of politics
and internal dynamics
Poor economic management
Nepotism and
Condemning misdeeds
In reviewing the above issues, as President of the Federal Republic of Nigeria, I will look at each issue one after the other by asking questions surrounding them. I want to ask, is there really poverty in the land? Are people jumping into the lagoon because they love to or out of frustration? Our youths are dying in other countries because they lack opportunities to survive in Nigeria how can this be stemmed? Our children are leaving school because their parents can no longer afford their school fees, what does this portend for the future? Are people dying of minor sicknesses that could be cured with little medication due to the fact that they can't afford it or lack of basic medical facilities? The list goes on and on. He may want to end with the question: what can I do now?
Secondly, Mr. President may want to ask: Is there insecurity in the country? The Boko Haram, IPOB and now the herdsmen menace are cases in point. If he agrees with himself that he has tackled the Boko Haram and IPOB will he agree that he has addressed the issue of herdsmen incessant attacks against farmers? Will he also agree that those lives taken are lives that could have been saved if he had taken action immediately? Again, Mr. President will want to ask: what can I do to stop this menace now?
Thirdly, is it true that Mr. President has no understanding of politics and its dynamics? Then, he wants to ask: Where are my allies that understand politics? Where is the party structure; where are the founding fathers of APC, what is the political structure of the country? What is the succession plan or are we bound to make the same mistake Obasanjo made thrice by supposedly choosing the wrong successors and coming out later to condemn them?
Shouldn't Mr. President be asking himself how he can remedy this? How he should address the much anger in the party and the land? Or is it safe for Mr. President to continue to assume that all is well because the few people around him say so? Do these few persons actually love Mr. President and Nigeria? Will the President rather find a quick solution to this cankerworm that is gradually ruining the unity and strength of the party and Nigeria at large?
Fourthly, will Mr. President doubt the fact that the economy is poorly managed? Will he agree that all economic enablers are almost non-existent: power, roads, security, skills; just name it. With our abundant minerals and natural resources coupled with the human resources that abound in Nigeria, the naira is constantly on the decline against major currencies, why? I watched a video some time ago of Kenya President's broadcast, where he boasted of having successfully given Kenyans constant electricity supply without interruption.
Ghana too has improved in power generation but Nigeria still wallow in electricity bureaucracy between generation, transmission and distribution while consumers suffer without electricity and Senegal is set to launch an ultra modern airport and boast of having a national carrier shortly. As a nation, what can we boast of?
Shouldn't Mr. President look at all these economic problems and find lasting solutions for them? Mr. President should be asking, what can I do?
High on nepotism
Fifthly, Obasanjo scored the President high on nepotism. In as much as I agree that all the past presidents may have been guilty of the same vices one way or the other, Does Mr. President think it is impossible or difficult to shift position a little bit to be more Nigerian than a Fulani man? If I were Mr. President, I will not throw this advice away.
The sixth and the last I will want the president to look at is condoning misdeeds, people believe you did not handle the issue of the Secretary to the Government of the Federation (SGF) properly neither did you deal with the Maina's issue which exposed some people in your cabinet as being corrupt. You have to tell the world you are fighting corruption by first ensuring that people around you are corruption free.
At the funeral of late Alex Ekweme, the officiating priest did say you lacked the moral etiquette to fight corruption having condoned corrupt people in your administration rightly or wrongly. Mr. President, would you not rather review your stand on this issue?
So many questions begging for answers! Yet, only the president can answer them.
If I were Mr. President, I will say: I waited too long and left the fort too long in the hands of few who have almost castrated this God blessed nation.
ARE THERE OPTIONS?
Will the President agree with Obasanjo that he has failed or he wants to exploit obvious available options for the good of the nation? I believe the President still have a chance to review the performance of his cabinet, change those he believes are not performing. Can the president implore his information management team to tell Nigerians the actual state of the nation rather than call pink red, can the President review the petroleum policy to ensure petroleum products can be available at all times, encourage private refineries, modular refineries and create a totally deregulated sector.
Can Mr. President not focus on youth development, growing them in the area of science, technology and skills? Can the President not think of taking a bold step to resolve the lingering steel making challenges in Nigeria knowing without which our quest for industrialisation and economic growth cannot be realised? I can go on and on Mr. President but certainly not for one day.
THE CHANGE YOU  PROMISED
Can Mr. President agree with Obasanjo that the change he promised has come negative? Does the President think it is too late to turn this around to a positive change?
Mr. President it is not too late. You still have 15 months to go and 12 months to the next election.
My take on you and the next election is that you allow the people to deal with that while you focus on the changes you promised Nigerians.
For me, if you could make the change you promised have positive effect in the lives of the people of this Country, give everyone a secured sense of existence and strong hope for tomorrow, I will support your coming back knowing that you will not be under pressure of some people judging from how you became candidate and president, you would have understood clearly that being civilian President in a democratic system is different from being Military president. You will want to leave a legacy for Nigeria and Nigerians so that your name will be remembered for good when you are no longer President, you may see this as your last opportunity to build a safe, united, stable and progressive Nigeria.
Mr. President, I still believe the Change you promised can still come with a positive face but you must change your approach to issues taking into cognisance the advice offered by former President Obasanjo and a host of others in Nigeria. I believe you still have the opportunity to be the Buhari people know you to be; fearless, strong love for Nigeria, genuine commitment to a corrupt free nation. Should you fail to do this Mr. President, Chief Obasanjo would have succeeded in changing you like he has always done.
To my fellow Nigerians, I think the time has come to build institutions rather than at every election to register a new party to bring in a new person as President. We have over 65 political Parties in Nigeria today, if we think APC is not good enough, then let us elect someone from another Political Party and convince Nigerians that they have what it takes to bring the desired change to the Country.
Solomon Iyobosa Edebiri, Ph.D, JP, MON, President/Founder, Solomon Iyobosa Edebiri Center for Change.