By Nwafor Sunday
The senator representing Kaduna North constituency, Senator Suleiman Othman Hunkuyi, has raised alarm over plot by the state government to demolish his second house located at Inuwa Wada.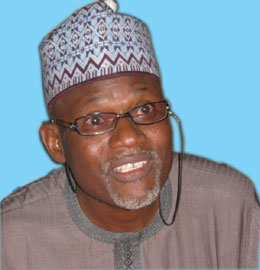 Sen. Hunkuyi on Wednesday, took to his tweeter handle and opined, "Once again, @GovKaduna Malam @elrufai has sent a ridiculous bill to me for a purported ground rent of my personal house at Inuwa Wada to the tune of N30Million to be paid within 30 days, failure to do so might probably result to another demolition like he did on my other property.
Reacting to the above stated bill allegedly presented by Kaduna government, Sen Hunkuyi denied owing El'rufai's government.
In his words, "As of last year 2017, I've paid my dues to Kaduna State Internal Revenue Service & they've duely issued me receipts to that effect. This letter today demanding for N30Million within 30days is draconian & indeed blatant display of abuse of power as arrogantly portrayed by @elrufai", he finally wrote.
Recall that the Kaduna state government in the early hours of Tuesday demolished the factional office of the All Progressive Congress located at Sambo road. Building owned by Senator Hunkuyi but later gave it to APC to support the party.
On the other hand the Kaduna government reeled out its reasons for the demolition of the building.
Read the reasons below:
According to Mr. Ibrahim Husseini, the Director-General, the Kaduna Geographic Information Service (KADGIS), the demolition was to clear illegal structures, tackle street hawking and restore order across Kaduna.
Again, we removed the building for flagrant violations of land use and non-payment of ground rent since 2010. "This illegal violation of use had begun to distress neighbours who were being forced to endure an influx of thugs and blockage of the road", he said
See also his tweets below:
Once again, @GovKaduna Malam @elrufai has sent a ridiculous bill to me for a purported ground rent of my personal house at Inuwa Wada to the tune of N30Million to be paid within 30 days, failure to do so might probably result to another demolition like he did on my other property pic.twitter.com/8XFNW6EQWg

— Senator Hunkuyi (@HunkuyiSuleiman) February 21, 2018
As of last year 2017, i've paid my dues to Kaduna State Internal Revenue Service & they've duely issued me receipts to that effect. This letter today demanding for N30Million within 30days is draconian & indeed blatant display of abuse of power as arrogantly portrayed by @elrufai pic.twitter.com/PPGcGYaZQ5

— Senator Hunkuyi (@HunkuyiSuleiman) February 21, 2018