By Adaeze Okechukwu
Banks reduced lending to the private sector to N15.74 trillion in the fourth quarter of 2017 (Q4'17).
The Nigerian Bureau of Statistics, NBS, disclosed this in its Q4 2017 report titled,  'Selected Banking Sector Data: Sectorial Breakdown of Credit, e – Payment Channels, Deposits and Domestic Credit Breakdown and Staff Strength',  released yesterday.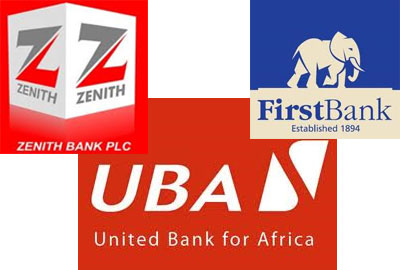 According to the report, banks' allocation of credit facility to the private sector dropped to N15.74 trillion in Q4'17 from N15.83 trillion recorded in the third quarter of 2017 (Q3'17)  indicating a N90 billion decrease.
Vanguard analysis shows that, of the N15.74 trillion credit facility given by banks, 3.36 percent, 39.55 percent, 57.07 percent was allotted to Agriculture, Industry and Service sectors, respectively, with an amount of N0.54 trillion, N6.22 trillion, N8.98 trillion, respectively, last quarter.
The subsectors with the highest credit allocation were Oil & Gas and Manufacturing with   N3.57 trillion and N2.17 trillion respectively, constituting 22.72 percent 13.8 percent of total credit facility provided.
Regarding the Service sector, banks lent N1.13 trillion to the Finance, Insurance and Capital Market subsector, while the Trade and General commerce subsector received N1.02 trillion.
On a quarter on quarter basis, the banks' credit   to the agricultural sector rose by N36 billion in Q4'17 to N528 billion from  N491 billion recorded in Q3'17, indicating a 7 percent increase.
Similarly,  the banks' credit to  the Power and Energy subsectors rose  by N4 billion to N301 billion in Q4'17 from N297 billion in the preceding quarter.