…Says Bayelsa is safe for investors
By Samuel Oyadongha, Yenagoa
February 10, 2018 will forever remain an indelible day in the annals of Ijaw nation, a people on whose territory crude oil was first discovered in commercial quantity at Otabagi, Oloibiri district in present day Ogbia Local Government Area of Bayelsa following the historic ground breaking ceremony of Azikel Refinery Project by former President Olusegun Obasanjo.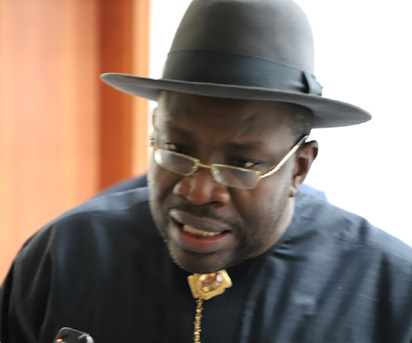 The ceremony which took place at the Azikel Refinery site at Obunagha community attracted political leaders, captains of industry, prominent Ijaw leaders, youths and others from far and near. It was a dream come for a people who over the years have had to bear the hazards of the industry but had no industry presence and its attendant multiplier benefits.
Azikel Refinery is the first and only private refinery out of the 22 granted licence by the President Muhammadu Buhari administration to have commenced construction work. Dangote got his license before the Buhari administration came on board.
The 12,000 capacity plant which  is expected to engage about 1,000 youths when it comes on stream next year is  owned by Dr. Azibapu Godbless Eruani, Group President of Azikel Group, who interestingly is from the Oloibiri district where crude oil was first discovered in commercial quantity in 1956.
Former President Olusegun Obasanjo who performed the foundation laying ceremony last Saturday was full of admiration for the courage of Dr. Eruani in overcoming the challenge of reclaiming the  19.9 hectares of swampy site of the project with over 2.7 million cubic metres of sand.
He commended the Buhari administration for giving out 22 licences for local refineries saying unlike others who diverted their licences for other uses, Dr. Eruani, is "a sincere entrepreneur."
He said: "I understand that Buhari gave out 22 licences. But this is the only one that is being actualised. Before then, we gave out 18 licences. Not one was actualised.  We thank Buhari for giving four more licences than we gave. He's lucky that one is being actualised.
"They give all manner of excuses including insecurity and oil prices. But those excuses are still there. But they were not genuine entrepreneurs. They were after collecting licences to get crude oil."
While thanking the Bayelsa Governor, Seriake Dickson for creating the enabling environment for the take off the project, he said: "I  want to thank the governor of Bayelsa State and I like the very dramatic way you demonstrate this granting of Certificate of Occupancy. So if there is anybody here who does not know that this governor is a transformational leader he should know now, this governor will do everything possible to ease doing business in Bayelsa State."
He lauded the vision of the leadership of Azikel Group, saying that what    could not be achieved in 1956 after the discovery of crude oil in commercial quantity in Oloibiri, the company has been able to achieve it with the foundation laying of the first private refinery.
Describing Eruani as an enterprising and good ambassador that has brought pride to the country, he urged other business executives in the country who are in the habit of squandering development funds on self-aggrandisement to turn a new leaf.
Also speaking at the epoch event, Governor Dickson commended President Obasanjo whose government, according to him, gave Bayelsa State two (indigenous) oil blocs, while  he did certain things to right the wrongs of the past when he (Dickson) was the State Attorney-General and Commissioner for Justice.
"The investment will take off all the stress and pressure on us.  I've signed the Certificate of Occupancy for 99 years in line with the Land Use Act. I do this every week and one of the fist things I did when I came to Office was to liberalise land," he stated.
He expressed the readiness of his administration to provide enabling environment for foreign and local investors adding that what the Azikel Group has done has changed all wrong narratives about the state and urged the community to support projects that would develop their communities.
In his remark, President Azikel Group, Dr. Azibapu Eruani lauded President Buhari for granting the Azikel Refinery Licence, noting that the 65 per cent completed project would provide employment and create sustained financial freedom for many.
He pointed that aggregate supply from the Azikel 12, 000 per stream day hydro-skimming refinery would augment low supply of the federal refineries towards self-sufficiency that would in turn end fuel scarcity, importation and short supply of refined petroleum products in the country.
In their goodwill messages, the Chairman of the State Traditional Council, HRM Alfred Diete Spiff, HRM Edmund Daukoru, Mingi the 12thof Nembe Kingdom and others expressed delight that such project is being built in the state and described as overwhelming the multiplier effects of the project, noting that it would create direct and indirect employment, empowerment, launch Bayelsa on the global industrial map and also strengthen the frontiers of business in the region and country.