By Rosemary Onuoha
ONLY about 36 percent of vehicles plying Nigerian roads are currently insured as records indicate that most of the vehicles run on fake insurance certificates.
Chairman of Nigerian Insurers Association, NIA, Mr. Eddie Efekoha, who disclosed this said that only about 4.5 million vehicles out of 12.5 million plying Nigerian roads are registered on the Nigerian Insurance Industry Database, NIID, which captures all legitimately insured vehicles in Nigeria.
He stated that fake motor insurance is still controlling a huge chunk of the market.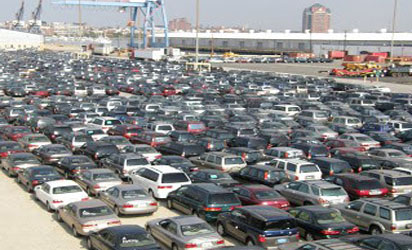 Speaking at an insurance consumer forum organised by the National Insurance Commission, NAICOM, in Lagos, Efekoha said that a situation whereby most insurance companies have offices only in Lagos, Abuja and Port-Harcourt is a contributing factor to the thriving fake motor policy business.
The NIA chairman stated that fake insurance thrives in states where insurance companies are absent, however, the target of the industry is to register all vehicles that ply Nigerian roads on the platform.
According to Efekoha, the NIA is partnering with various state governments to ensure that insurance is done only by registered insurance companies.
He stated: "One trend we have seen is that  many states have decided to use third party motor insurance as their internally generated revenue measure as way of raising money for their government.
We have partnered with some of these state governments or state directorates or agencies as the case may be in order to moderate and streamline all of these. These are some of the reasons why we are back to the drawing board to do some things. These are problems we have seen and therefore we see the need to devise a solution. We will go through the various stakeholders including the regulator to sort it out."
The NIID is a platform of the NIA aimed at getting more vehicles and Nigerians into the insurance net and boosting the culture of insurance among citizens of the country. The platform provides protection to Nigerians against the activities of insurance fraudsters, particularly the third party motor insurance certificate racketeers.
The NIID is an information technology-based system that facilitates easy collation and dissemination of statistical and other information relating to insurance on one hand, and also serves as a vehicle for easy identification of genuine insurance documents by relevant authorised persons.
Some of the benefits of the NIID include monitoring and authenticating insurance transaction documents; reducing red tape and corruption by integrating with the vehicle registration system of the Federal Road Safety Corps (FRSC), police and other relevant government agencies; ensuring easy access to statistical data for effective decision making.