Federal and state offices in Awka opened for business on Tuesday after the Yuletide and New Year holidays.
Some of the workers told newsmen that they were thankful to God for making them to come this far.
Others said they were hopeful that government would listen to them on their plight by increasing their salaries.
Jerry Obodo, the Personal Assistant to the Chairman of Anambra Christians Pilgrims Board, said that it was a thing of joy to be back to work, while calling on fellow workers to be productive.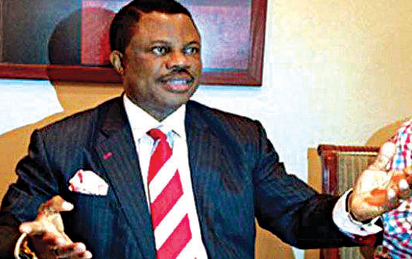 "It is a welcome development and thanks to God that we are back in our respective places of work.
"Workers should adopt punctuality, increase in productivity by being efficient and effective in service delivery to the general public.
"Workers should be properly remunerated by their employers for embezzlement, looting and lukewarm attitude to work to be a thing of the past," he said.
Mrs Nkoli Okoye, a civil servant, said that workers were happy with the performance of the governor for keeping to his words to give a bag of rice to workers after paying their salaries.
"Gov. Willie Obiano gave us (workers) a bag of rice each to celebrate the Yuletide as promised, while promising to look into our salaries as soon as the state internally generated revenue improves.
"Based on these, we workers have no option than to put in our best in supporting the government to make the economy of the state grow," she said.
Mr Emma Ibe, a civil servant, called on workers in the state to work hard and pray for their colleagues in other states who were owed salaries.
"We are lucky here that our governor has managed our resources efficiently that our salaries are paid as at when due.
"But in some states, It is not the same for workers there are not finding it easy all I am asking fellow workers to pray for them so that God will touch the heart of their governors to pay them," he said.
NAN