By Oluwaseyi Adeshina
Lagos—DISTURBED by the state of the National Agency for Food Drug Administration and Control, NAFDAC, laboratories, the new Director General of the Agency, Prof. Mojisola Adeyeye, has warned that the agency will no longer entertain third party purchase of equipment.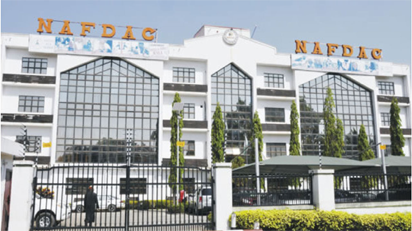 Addressing zonal heads, state coordinators and heads of ports and borders, Adeyeye said all was set to align NAFDAC with international standards in medical product regulation to enhance quality testing of medicines and food.
"After a tour of the Oshodi and Yaba including the Biologics laboratory in December, I realized that majority of the lab equipment and instruments need repair or replacement," she said.
"Almost all the equipment pieces and instruments including the partially installed ones were purchased from one vendor. No more third party purchase of lab equipment and supplies," she noted.
Adeyeye expressed displeasure that   a 810KV generator that was bought in 2014 did not work for  a day while another 1000 KV generator purchased same year never worked for three months with 2X 509 KVA generators.
Pledging that her administration would replace the equipment, she said already, lab services oversight had been relocated to the DG's office for proper monitoring, saying: "We have contacted the vendor that supplied them. We are investigatin what went wrong."
She explained that as part of the priority to build a functioning information communication technology,  the agency was set to cut down traveling and meeting expenses of staff and channel the resources to repair infrastructure and purchase of equipment
Adeyeye explained that the agency would save at least 200 million annually from travelling and meeting expenses between Lagos and Abuja, if video conferencing is put in place.