The Buhari Youth Organisation (BYO) has urged Nigerians to show understanding over the seeming shortcomings in the recent board appointments of government parastal agencies and departments by President Muhammadu Buhari.
The appeal followed the criticisms that trailed the lists which range from duplication of names and appointment of people already dead.
The Lagos State Chapter of the group made the appeal in a statement jointly signed by Mr AbdulWaheed Odunuga, the Coordinator and Mr Adekunle Aderibigbe, General Secretary on Tuesday in Lagos.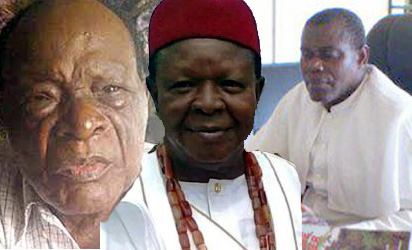 "BYO commends President Muhammadu Buhari on the recent published appointments as a laudable effort that had waited too long to be welcomed.
"The youth organisation is appealing to Nigerians to be patient with the Federal Government on the shortcomings and should all focus on the goals.
"We are also appealing to Nigerians to treat the deceased appointees' inclusion as a posthumous recognition and appreciation by the government for the services rendered by the great Nigerians.
"This will make the survivors of the deceased families proud of the noticed sacrificial efforts of the compatriots," the group said.
According to BYO, considering the profile and past achievements of the current Secretary to the Government of the Federation, Mr Boss Mustapha, he will respond promptly to the national calls.
The group, however, said that the appointment lists did great justice to appeal by Nigerians to the government to enhance government-citizenship engagement.
"The current administration has received criticisms with appropriate reactions to ensure the nation remains united, focused and resilient.
"We also want to remind Nigerians that the delayed lists cannot come anytime better than now when the economy is recuperating.
"If the lists have been presented much earlier than 2016, it would have cost the Federal Government more to foot in terms of recurrent expenditure.
"It will make governance more expensive and can even make Nigeria to spend more in time of recession than we had experienced," BYO said.
The group also appealed to Nigerians to embrace the paradigm shift of being goal-oriented rather than being distracted by trivial issues that could breed disunity and division.
"As Nigerians, we have gone through several adversities to be a great nation than being reduced to ethnicity.
"We have a lot to commend ourselves for, having survived various negative predictions by international organisation on terrorism, politics, economy and social relationship,'' it said.
BYO, while congratulating the appointees, urged them to be mindful of upholding due diligence, anti-corruption and corporate governance.
The group further advised them to ensure that their personal interest did not outweigh the interest of the stakeholders and Nigerians at large.
NAN