The Nigeria Volleyball Federation (NVBF) on Wednesday said it was confident of executing the 2018 National Volleyball League scheduled to begin in the second quarter.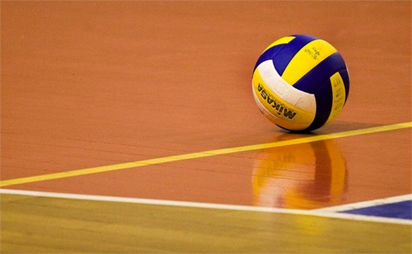 The NVBF President, Musa Nimrod, made the assertion in an interview in Lagos, saying a Zonal Qualification from April 6 to April 15 would herald the league.
He added that all necessary preparations had been made for a successful Zonal Qualification in the six Geo-political Zones of the country.
"Then there will be a Round of 16 Conferences from May 25 to June 3 after which a Division One Ranking Stage will hold from Aug. 10 to Aug. 19.
The Premier Final is set to hold from the Oct. 8 to Oct. 14,'' he said.
Nimrod said that he was confident that the league would turn out to be a huge success going by the willingness of stakeholders to contribute immensely to the league.
According to him, the league has been long overdue, assuring that the proposed national volleyball league will hold in 2018.
"It became apparent that funding, publicity and professionalism cannot be attained until all the stakeholders come together and start a league.
"This is why the federation is determined to organise a league for men and women for the development of the sport.
"The league registration of clubs/players commences from Feb. 12 to March 18, where registered clubs will converge at different locations at the six zones.
"Teams coming from the Nigeria Military and Paramilitary outfits will converge in Kwara as their venue for their trials and final selection.
"Two teams shall emerge from each zone to compete in the round of 16, the remaining clubs that could not make the round 16 shall fall into Division 3,'' Nimrod said.
He also said that the 16 clubs that would emerge from the Zonal and Federal levels would be grouped into the Sahara and Atlantic conferences.
He urged the Nigeria Military and Paramilitary to show their passion for the sport by contributing its own quota to its development.
"I have to commend the Nigeria Military and Paramilitary outfits who over the years have shown their great support for the development of the sport by sponsoring championship meets.
"But the big one is here, which is the league that everyone has been asking for and it requires everybody's contribution to make it a success.
"The future of the league will rely heavily on the turnout of private sponsorship to back the initiative,'' Nimrod said. (NAN)