By Prince Okafor
The Transmission Company of Nigeria, TCN, has disclosed its plan to increase the wheeling capacity of the national grid from 7000 megawatts to 9000mw before the end of 2018.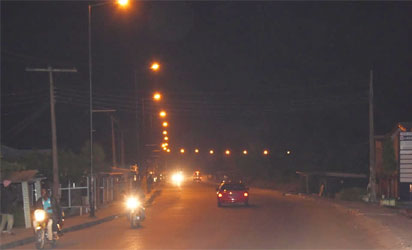 This came even as the company commissioned a 60MVA transformer in Keffi, Nasarawa State, led by the Emir of Keffi, Dr. Shehu Usman-Yamusa III.
Speaking during the 23rd monthly meeting with operators in the power sector in Nasarawa, TCN's Interim Managing Director, Mr. Usman Gur Mohammed, said the company  intended to embark on massive re-conductoring of transmission lines this year.
He said: "This is expected to significantly increase the wheeling capacity of TCN (between 2,000MW to 3,000MW). TCN is already in discussion with World Bank to use the balance under Nigeria Electricity and Gas Improvement Project, NEGIP, to procure the conductors.
"The Transmission Rehabilitation and Expansion Programme, TREP, which you strongly supported seeks to stabilise, expand and provide the needed flexibility to the Distribution Companies, DISCOs, for them to effectively supply their customers."
"The TREP program has attracted significant interest from several donors. One of the donors which signify interest in TREP is the World Bank with the sum of $486 Million. The FGN led by Federal Ministry of Finance has concluded the negation of NETAP last month.
"TREP also includes strategies for completing existing projects either through in-house capacity or through the fast-tracking existing contracts.   Through this process, several transformers and substations will be completed in the first quarter of 2018.
"As part of the strategy of TREP, NEGIP, which was implemented for eight years, had 50 percent disbursement rate as at February 2017. The disbursement rate has increased to 80 percent between February to November 2017 (30 percent in less than a year).
"This substation reinforcement and many others you would commission between this month and March 2018, Honourable Minister, are part of the success of our new strategy in project implementation that significantly empowered the regional offices."
He acknowledged the minister for his leadership in managing the recent instability caused by gas supply shortage to power plants in the Lagos axis.
"The challenge has also exposed some weakness in our Grid which we intend to tackle and resolve. TCN will continue to work hard to support the government in implementing its policy of incremental power.
"Honourable Minister, it is necessary to bring to your attention that as we commissioned many transformers in TCN, we have discovered that there are several transformer capacities all over the country that were constrained by transmission line limitation," he said.