By Ediri Ejoh
The African Development Bank (AfDB) has formed partnerships with Calvert Impact Capital (CIC), Global Environment Facility (GEF) and the Nordic Development Fund (NDF) to drive investments in off-grid energy across Africa.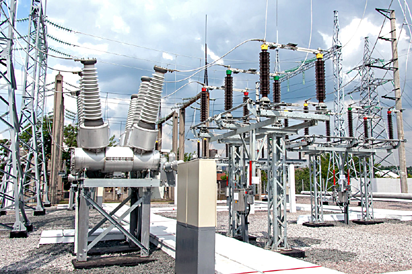 Through the partnership, the AfDB approved a $30 million investment in the Facility for Energy Inclusion Off-Grid Energy Access Fund (FEI OGEF).
This follows the approval of additional investments of $10 million from CIC, $8.5 million from GEF and €6 million ($7 million) from NDF.
FEI OGEF is a $100 million blended finance debt fund designed to provide loans in local and hard currencies to off-grid energy companies with the dual objectives of scaling up access to clean electricity for off-grid households and crowding in local financial institutions as co-lenders
According to the Director, Transformative Energy Partnerships at the AfDB, Astrid Manroth, "FEI OGEF is the first bank instrument that enables debt financing, including in local currency, to off-grid energy access companies who need growth capital to expand their operations across Africa."
Through the use of clean energy instead of fossil fuels to power communities, the fund is expected to result in the reduction of up to 8 million tonnes of CO2 emissions through 2025.
NDF's managing director, Pasi Hellman, said: "This initiative highlights the close and constructive working relationship between NDF and the AfDB. We have been in lock-step throughout the preparation and development cycle of the Fund. Now, we have a fully packaged investment vehicle to bring to market scaling up proven clean off-grid energy solutions to the energy access challenge on the continent."
The Fund will be managed by Lion's Head Global Partners operating out of offices in Nairobi, Lagos and London, with an initial focus on East Africa as well as Côte d'Ivoire, Ghana and Nigeria.
President and CEO of Calvert Impact Capital, Jenn Pryce said that: "OGEF squarely fits within our investment mandate of leveraging public capital at scale to create systemic change in sectors and geographies that have been overlooked by mainstream capital markets."