'What we have today are mainly copy and paste writers'
Popular filmmaker, Charles Novia who's concluding plans to launch his online channel for teenagers called,Teen Africa,   next month has taken a swipe at the performance of the Nigerian movie industry in the past one year, positing that the industry recorded a serious deficiency in the area of scriptwriting.
Novia made the observation on his Instagram page during the week, even as he acknowledged that the industry recorded a landmark in some areas.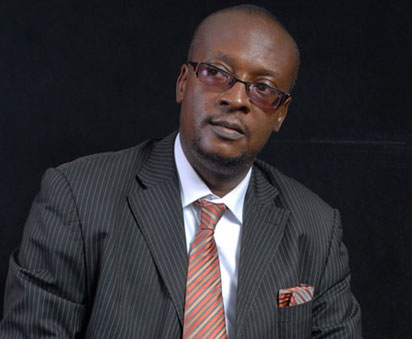 According to him, "What we have today are mainly copy and paste writers who have watched every Hollywood series and film and delight in using those foreign templates to write African stories."
"There is a special engagement Nollywood had in the past with its primary audience which produced hits and classics. There have been no classics produced in the past three years or so. None. Mainly because of a propensity to copy foreign templates,"he stated.
Acknowledging that the industry recorded a landmark in some areas, Charles Novia said "Nollywood had a year of flatlines in 2017, content wise. Granted, there was an upsurge in the number of movies which made it to the cinemas but the artistic quality and the dramatic value of 95% of those movies were horrible. Almost every producer tilted towards the comedy genre and we saw a rash of films with tepid humour and ensemble comic casting which had no bearing to the plots or direction of such movies."
"It was as if every producer wanted to get a forced laugh from the audience and in the process, the most asinine devices of buffoonery were employed in the movies. Any Instagram 'celebrity' who has a million or two hundred thousand followers was inveigled on films with resultant effects on plot progressions and overall denouement."
"Commercial successes at the box office by Nollywood producers in the past three years too were not classics, don't get it twisted. A classic movie endures, it captures the imagination of the viewer and remains in hearts forever. We lack stories which have 'heart'. Everyone is trying to get a laugh and leave out the 'heart'. We are an industry in progress but we are looking more at the bucks being brought in and discarding the essence of the films; the story, the screenplays and the production values in the end. It's all about the script. Always about the good scripts."
The popular film maker said he hopes that the industry operators will improve in 2018.
"2018 looks a bit promising. I think the oil in the water has shown itself and many producers are beginning to readjust. I expect to see some out-of-the-box movies in 2018. I'm even tempted to shoot a new movie myself..one or two with 'heart'. Let's feed our imagination in 2018, Nollywood. Stop the buffoonery genre films,"he warned.
Subscribe for latest Videos