By Chinonso Alozie
OWERRI—FOLLOWING several reports that petrol marketers in Imo state, were selling the product at N250 per litre, investigations by Vanguard, yesterday, confirmed that the product is now sold between N200 and N220, which is still against the Federal Government's approved pump price of N145.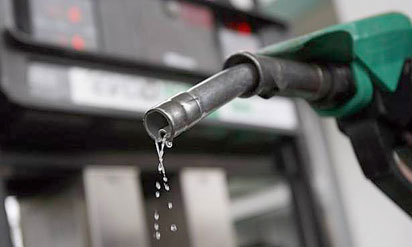 This is coming after three days, Vanguard reported that the trend had plunged rural dwellers into hardship and increased the cost of transporting agricultural products from the rural areas to urban centers.
Also, weeks after the the Zonal Controller South East, Department of Petroleum Resources, DPR, Mr. Peter Ikechukwu Eje, visited Owerri.
Ikechukwu had claimed that DPR did not have enough workforce to do the needful.
The defaulting filling stations, as observed by Vanguard were located along Okigwe, Portharcourt, Aba road and Assumpta Avenue.
Other roads included MCC, Egbu, Akwakuma as well as Onitsha road.
Most  disturbing are the filing stations around the DPR office in Owerri, which  are selling above the N145 per litre.
"These petrol marketers are joking with us. They are not sincere to themselves and I suspect that the government is aware of all this profiteering. Both the marketers and the government are working together, that is my own opinion," Sabastine Iheme, a consumer said.
A motorist, who spoke to Vanguard  was of the view that, "Imolites should go to the streets and remain in the streets until the state government move into action to stop the sale of petrol above pump price.
"Perhaps, the only happy people in Imo now are the satchet water hawkers who now sell more at the long queues in the filling stations."
Some street hawkers who spoke to Vanguard, said that whenever there are queues at the filling stations,  they get more patronage.
According to one Sandaline, a sachet water seller, "Let me tell you the truth, our sells have increased. I know how many bags of sachet water and sausage roll as well as minerals that me and brother have sold since we started having queue on the filling stations in Owerri.
"How we archive it is very simple, what we do is to assign ourselves to different filling stations where there are queues. So, I am thinking of employing more people."