By Dayo Johnson
Akure—  GOVERNOR Rotimi Akeredolu, yesterday, appealed to aggrieved leaders and members of the All Progressives Congress, APC, to forget the past and join hands with him to move the state forward.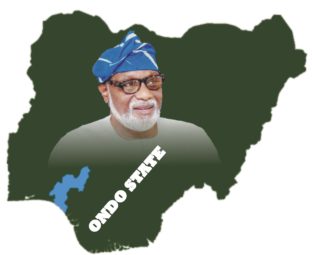 Akeredolu said this when a former governorship aspirants of the party, Mr. Olusola Oke returned to the APC.
Oke and others defected to the Alliance for Democracy, AD, and contested as the party's flag bearer after the last governorship primary election of the party in 2016.
Apparently referring to the crisis that dogged his emergency as the party flag bearer in the last governorship elections, the governor called for a truce.
Akeredolu said: "We should forget about the past because there is no how we will not offend each other if we are aspiring for the same position but we have to resolve our differences."
Governor Akeredolu said there is room for everyone to come back to the party, adding that anyone who expresses willingness to come will be embraced.
Oke and his deputy Ganny Dauda and others from AD returned to the APC and were received by the governor, the Acting state chairman, Ade Adetimehin and the state deputy governor Hon Agboola Ajayi.
Speaking at the ceremony held at the MKO Abiola Democracy Park, Akeredolu said: "I owe no grudge against anybody. We have settled and we are one united family. Sola is here today, he knows how close we are, he knows me and I know him very well. We should love each other."
"We are supposed to be clay, nobody can do it alone, the position we are today is by the grace of God."