By Simon Ebegbulem
Governor Godwin Obaseki of Edo State has described as outright falsehood, the claim by Peoples Democratic Party, PDP, in the state, that Edo State Government has approved land for the establishment of a cattle colony in the state.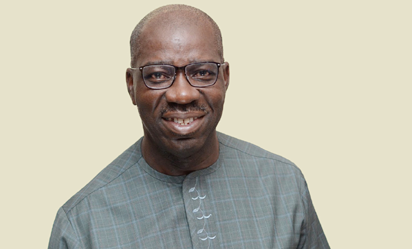 Special Adviser to the Governor on Media and Communication Strategy, Mr Crusoe Osagie, said in a statement, in Benin City, that the claim was a barefaced and brazen lie concocted by the PDP.
"Our attention has been drawn to another set of lies by the PDP, that Governor Obaseki has approved land for the establishment of cattle colonies in Edo State.  We wish to categorically state that the Obaseki-led government has not entered into any agreement for cattle colonies in any part of Edo State.
"The claim is the PDP's concoction and the aim of the party, is to attempt to smear the rising profile and image of the Obaseki administration.
"PDP's resort to outright falsehood as a tactic for redeeming its image, demonstrates the party's lack of capacity to engage in intellectual and ideological contestations. It is also not true that the Edo State Government was not doing anything about the activities of the Fulani herdsmen in Edo North.
"The security challenges we face today in Nigeria's North-East region originated with the PDP.
"Every Nigerian knows that the nation's security apparatus are controlled by the Federal Government and it will amount to sheer mischief to blame  Obaseki for the nation's security challenges," he said.
He assured that the Edo State Government was working assiduously to attend to all the needs of Edo people and residents in the state,  including the protection of lives and property and will not be distracted by the false and bogus claims of the bandits who ruined Edo State when they were in power.