By Babajide Komolafe
Nigeria Deposit Insurance Corporation (NDIC) has called on the Institute of Directors (IoD) to come up with a transparent and rigorous system of selecting independent directors of banks.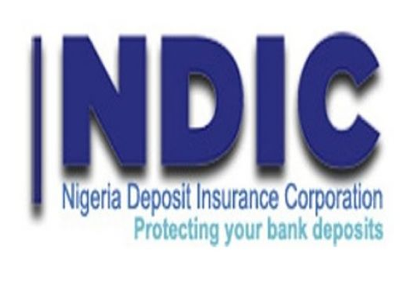 Managing Director/Chief Executive, NDIC, Umaru Ibrahim made this call while receiving the members of IoD's Governing Council, led by its Chairman and IoD President, Alhaji Rufai Ahmed Mohammed, who were on a courtesy visit to the corporation.
He noted that IoD has an important role to play towards addressing the poor corporate governance practices that have posed a significant risk to the safety and stability of the Nigerian banking sector.
Ibrahim indicated that the issue of corporate governance was still central to the public discourse in Nigeria since the 2009 banking crisis when the joint Central Bank of Nigeria (CBN) and NDIC Joint Special Examination of the 24 banks in the system exposed the subject as one of the fundamental flaws of the nation's banking system.
He called on the IoD to step up efforts towards developing a more transparent and rigorous selection system for independent directors in banks as well as strengthening their capacity through continuous training focused on international best practices, excellence in management and service delivery, environmental sustainability and inclusive growth. He added that this would not only contribute towards better quality of corporate governance but also build a solid foundation of businesses.
Ibrahim assured the IoD of NDIC's readiness to partner with the institute. He also advised the IoD to collaborate with the CBN, Financial Institutions Training Centre (FITC),the Society for Corporate Governance (SCG),and the Chartered Institute of Bankers (CIBN) in promoting capacity building for Independent Directors especially of banks.
He expressed the desire to also collaborate with the Institute towards building capacity of the corporation's management most of who were engaged in bank examination in order to appreciate the dynamics of board performance.
Earlier in his remarks, the President of the IoD Governing Council, Alhaji  Rufai Ahmed Mohammed said the courtesy visit was part of the council's initiative to promote collaboration and synergy with key institutions through effective interaction and advocacy. He also congratulated the NDIC for its contribution to the stability of the Nigerian banking system.