•Praises Ambode on road construction
The Amir, Muslim Student Soceity of Nigeria, Lagos zone, Dr. Saheed Ashafa has said the objectives for the just concluded 104th Islamic Vacation Course IVC, held in Noforija, Epe were realised.
The camping programme was held between December 23, 2017 and January 1, 2018, at Human Capital Development Centre, Epe for Primary and Secondary School students, undergraduates, graduates, artisans, workers and Muslim professionals.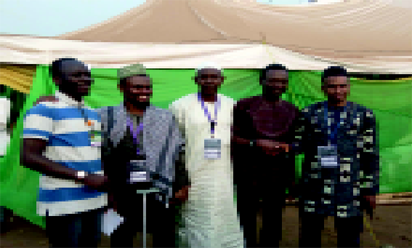 Speaking to members of Muslim Media Practitioners of Nigeria, MMPN Lagos Chapter, who paid an unscheduled visit to the camp last Sunday, Ashafa said the programme was consciously put together to build a generation of young ones that transform their society into a unique world.
"We thank Allah as the objectives to which the theme-'Under the shade of Quran' was instituted was realised. Over 5000 Muslims participated and Alhadullilah, it was a success. Apart from the spiritual benefits, participants benefited immensely from the various programmes, such as students' mentoring, professional acculturation, leadership skill acquisition, networking and public health screening among others.
He commended governor Akinwunmi Ambode on the construction of Epe-Ijebu-ode road urging the governor to also consider other adjoining and inner roads to ease movement of people in the area.