By Obaidiah Mailafia
On December 12 last year I was invited to a meeting of the Middle Belt Forum, MBF, to discuss their position paper on the restructuring debate. Although it was a busy day for me, I resolved to attend. Those who insist our country does not have a crisis of nationhood are like the proverbial ostrich that buries its head in the sand. A highly respected technocrat from the core North declared rather vehemently to me that Nigeria will break up one day: "It may not happen in our generation, but it will surely happen". I was staggered to realise that even the most certified patriots among us are beginning to give up on the Nigeria Project.
I have always been among the remnant tribes who believe in the ideal of One Nigeria. But I am not foolhardy enough to believe our country will endure if we persist on the current path-dependent trajectory. As a student of political theory, I believe that vibrant democracies must continually reinvent and re-imagine their institutional orders to meet the needs of new civic expectations. Every debate on the future of our country should therefore be welcome as a healthy contribution to nation building.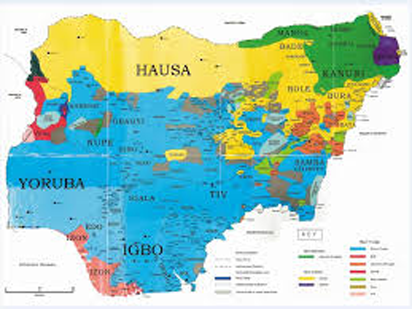 It was in this spirit that I came to the meeting hall at Ajuji Hotel Abuja. For a meeting that was scheduled for 11.am, it was not until 12.30 noon that a quorum was formed.  The first major item on the agenda was announced as the change of guards from one leadership to another. Professor Jerry Gana and his team, having served the organisation meritoriously, were handing-over to Bala Takaya and a new team. A brief but solemn change-of-guards was performed. The highlight of the day was to be a lecture by Professor Yusuf Turaki. Before leaving at 12.55 noon, I said a few words of admonition about the need to mentor the youths and encourage ethnic and religious inclusiveness – to cultivate a culture of peace. I took a bow and left.  I was therefore taken aback when the ensuing Communiqué in the media gave me an unduly prominent place.   I was privy neither to the substantive discussions nor the contents of the Communiqué. It was therefore unfair – and undeserved — to have given me such a prominent role.
Lest I'm misunderstood: I was born and grew up in the geographical area traditionally known as "the Middle Belt"; a region of the North that has been a victim of historic subjugation and marginalisation. I can neither disown my own people nor overlook their suffering.  I knew Jerry Gana as far back as the seventies when I was an undergraduate of Ahmadu Bello University. He was then a popular lecturer in Economic Geography; having won a UNESCO Award for best lecturer in ABU. I consider him a mentor. I may not necessarily share Uncle Jerry's politics, but I esteem him as a person. Same goes for Professor YusufuTuraki, perhaps the foremost scholar in Social Ethics in contemporary Nigeria. When he came back with a freshly minted PhD from Boston Theological Seminary in 1982 – the same department from where the late civil rights leader Martin Luther King Jr. earned his doctorate – I invited him to join a project we were doing at NIPSS Kuru. Yusufu is a compassionate and just man. Bala Takaya is a distinguished scholar of public administration and statesman whom I respect. He and I were in the committee that received Gowon when he came back to Nigeria in the summer of 1986. He and Jonah Elaigwu brought the late Professor Ali Mazrui to be Distinguished Professor at the University of Jos.   He is a friend.
I mention these details so as to put in perspective my brief appearance at the MBF meeting. As I had to leave before the substantive meeting took place, I was privy neither to the actual deliberations on the position paper nor to the ensuing Communiqué — not to talk of having been appointed to any leadership position within the group.
I also respectfully dissent from some of the positions that were taken on that day. I do not agree, for example, that the current states structure should be expanded to 54; believing it will only compound the fiscal crisis facing the states.   I rather favour return to a regional/provincial structure comprising five provinces. I do not share the intellectual laziness of those who want us to go back to the regional arrangements of the sixties. That structure, if truth be told, contributed to the crisis that eventually led to system breakdown in 1966.
Indeed, one of the key principles of federalist theory as expounded by Sir Kenneth Wheare is that no region within the federating units should be so large as to overwhelm the others. The old Northern Region, in geographical size, was two-thirds of the federation. The constitutional arrangements that the British left behind were guaranteed to keep the North in power in perpetuity. It was these fears that led to military praetorianism, crises and civil war.
But I share the group's conviction that we are the true Nigerians — the bridge that links North and South.   Without the Middle Belt, Nigeria will not exist. Yakubu Gowon once noted that the tragedy of contemporary Nigeria derives from reluctance of the British to implement the 1957 Willink Commission Report on Minorities. That gaping hole has become the open wound of our tragedy.
The greatest sons of the Middle Belt made sacrifices for the North that have never been acknowledged. Our Northern oligarchy have chosen to forget that the founder of Jamiyar Mutanen Arewa – the organisation that metamorphosed into the Northern Peoples Congress, was founded by the late Dr. Russell Aliyu Barau Dikko, a Fulani Christian and first Northern medical doctor. Today, it's as though he never existed.   In fairness to Sir Ahmadu Bello, the first Premier of the Northern Region, some of his trusted lieutenants were people like Jolly Tanko Yusuf, Sunday Awoniyi, Rev. David Lot, and Professor Ishaya Audu, his personal physician. Sadly, those who came after him have treated our people with nothing but contempt and humiliation.   Yakubu Gowon made humongous sacrifices for the Caliphate. The bulk of the soldiers that died to keep our country together – many of them young conscripts — came from our region. Theophilus Yakubu Danjuma did the same. Today, they are of little or no reckoning in the Northern system of power.
What we have witnessed since the seventies is nothing but racism, discrimination and persecution. From what Olusegun Obasanjo dismissed as "political sharia", to Boko Haram and rampaging Fulani herdsmen of the Apocalypse, our people have known only blood, sorrow and tears.   Only self-serving fools will believe that the North is one happy family. Conscience, as they say, is an open wound. Today, our duty is to heal that wound – to lay the foundations for a new prosperity anchored on solidarity, justice and hope in the North and, indeed, throughout our beloved country. Wishing all my gentle readers a glorious New Year!