By Olawale Ajayi
I have always considered that in order to approach social media marketing in a professional way, it is necessary to start from a strategic perspective.
Many companies start their presence on Social Media by creating Facebook page, Twitter account, Youtube channel, Linkedin account, etc. without having a clear and consistent strategy of these channels, this significantly limits the effectiveness and success of their businesses on these channels.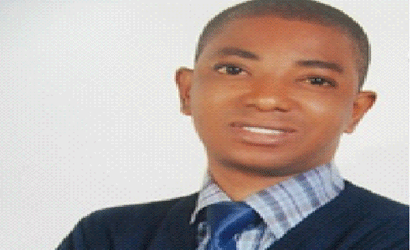 It is important to clarify that although social networks are a part of Social Media, we would refer to these concepts as if they were the same.
Below are recommended steps to carry out a strategic design for social networks:
Analysis of social networks (Social Media)
This is an overview on social networks. This diagnosis will allow identifying aspects such as analysis on reputation and presence of the company on social media, evaluation of metrics used in social networks, analysis of the integration of the website with social networks, and social media benchmark.
A thorough study on what the competing companies in the world are doing. Within this evaluation, we would consider aspects such as: Evaluation of presence in blog, Facebook, Twitter, Youtube, Linkedin etc.
Each of these channels is evaluated with number of followers (fans), refresh rate, consistency of presentation, integration of the website with social networks, target audiences covered with the strategy of social networks.
External analysis
Target audience for social media will be the focus of this section. Such parameter as the target audience that will be reached with the social networks strategy should be properly researched. This includes age, gender, education level, internet habits, etc.
Influence of the environment on social networks is another point to consider. These are external factors to the company on which the strategies of the company have no influence. Some examples are the technological, economical, political and cultural environment.
SWOT aqnalysis
This includes strengths on social media, internal aspects that are strong and facilitate the strategy on social media.
Weaknesses in a social networks refer to internal elements of the company that make the implementation of the social media strategy difficult.
Opportunities in social networks cover aspects of the environment that favor the social networks strategy.
Threats to social networks deals with difficulties or obstacles presented by the environment for the implementation of the social media strategy.
Definition of objectives and goals
Based on the previous points the objectives and goals of our Social Media strategy are determined. It is important to clarify that the objectives are general and the goals measurable.
An example of a goal may be to strengthen the brand or reach 10,000 people on Social Media channels in six months. Other possible social networking goals are increased sales, improved customer service, improved customer awareness and customer loyalty.
Determination of social network channels by objective
Once the objectives have been defined, the channels to achieve them are to be utilised.
For example if your goal is to strengthen the brand you can consider the numbers in the following channel and chart your course accordingly: Facebook (650 million users), Youtube (490 million users)
Twitter (250 million users) and Linkedin (100 million users).
Create guidelines for writing content
Of course, there has to be a guideline to writing and publishing your content on social network. For instance, if you want bread, you won't use the principle of a cake. You have to be between formal and informal here. Since it is a social network, you can't be too informal in your content if it is a company's page. But it is also not ideal to be too formal in your approach either, because of your class of audience.
Design protocol for managing reputation attacks
This point is very essential.  Since the online market is a viral one, your reputation can be easily attractive and be virally positive and it can also be damaged and be virally negative. So you need a good guideline and a good reputation. manager who will know when, how and when not to respond to people online. If this is not properly done, it can ruin the image of the company or individual as the case may be.
Conclusively, design metrics, design the functions of the Community Manager and Social Media Manager, network activation and evaluation and improvement strategies need to be considered.