By Naomi Uzor
The Lagos Chamber of Commerce and Industry, LCCI, said the recent fuel crisis once again underscores the need to urgently review the current policy framework for the petroleum downstream segment of the oil and gas industry.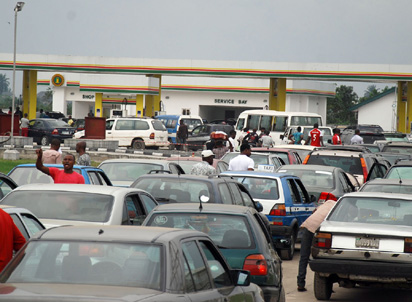 Speaking on the state of the economy and the state of the nation, the President of LCCI, Mr Babatunde Ruwase, said the key issue of fuel crisis is the pricing policy while the consequences of the current policy regime include disincentive to private investment in the downstream sector, especially in refineries and fuel importation, resulting from the pricing policy, recurring and protracted fuel scarcity.
 He also listed other consequences to include considerable loss of man-hours as a result of long fuel queues and associated traffic issues on the highways, transparency issues in the petroleum products supply chain, humongous financial commitment to subsidy payment, even at a time of high infrastructure deficit, proliferation of black market for petrol where the product sells at very exorbitant prices, smuggling of petroleum products across the borders and Huge pressure on the foreign exchange market resulting from massive importation of petroleum products.