By Abdulwahab Abdulah
Justice Oluwatoyin Taiwo of an Ikeja High Court was yesterday told how a factory worker, Blessing Edet, 24, allegedly stabbed her lover to death during a fight that ensued while preparing noodles meal in Lagos.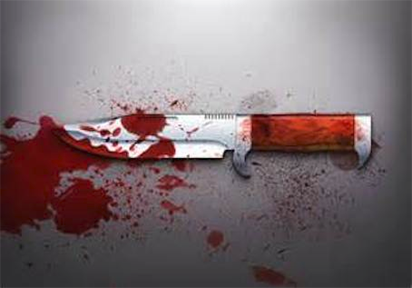 It was gathered that the deceased, Ubong Edet, 33 a transport worker came home from work and asked Blessing to prepare Indomie for him on August 18, 2015 at Falana Street, Ogongo area of Ajah, Lagos State.
However, things went awry when Blessing told the deceased that she was tired and a fight broke out between the lovers, after which the deceased was allegedly stabbed in the stomach with a kitchen knife.
Testifying before the court yesterday, Blessing's landlord, Ikusegbagbe Abayomi told the court that two of his tenants called him on the day of the incident and told him that Blessing had stabbed someone.
"When I got to my compound, I saw a large crowd gathered around the deceased, who was bleeding profusely from his stomach.
"I told my tenants to ensure that Blessing does not escape. She kept crying and pleading with the deceased, who was barely breathing then to get up.
"When I asked her what happened, she replied that a fight had broken out between them and that it was the devil's work.
"We hired a Keke (tricycle ) to take the injured man to the police station where we were referred to Ibudo Specialist Hospital in Ajah. On our way, Ubong managed to give the driver who understands Akwa Ibom dialect his family's number and they were notified.
"I however got to know a few hours later that the deceased died from his injuries after he was transferred to the General Hospital," he said.
He also added that he accompanied police officers to Blessing's apartment where the murder weapon was recovered.
Also testifying, an Investigating Police Officer with the State Criminal Investigative Division, Oladimeji Kazeem told the court he was assigned to the case and that he took the statement of the defendant.
Counsel to the defendant, Femi Atteh however objected to the admissibility of Blessing's statement, adding that his client said she was forced to sign the statement.
The presiding Judge Justice Oluwatoyin Taiwo adjourned the matter till the February 9, 2018 for continuation of trial.