A historian and Chairman of the All Progressives Congress in Takete Ide/Otafun Ward, Mr. Bamidele Eseyin has emerged as candidate for the councilorship poll. He polled 17 votes from the possible 27.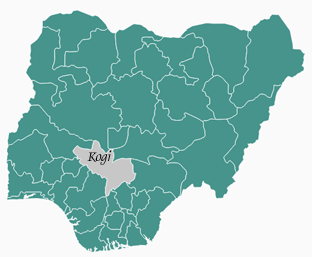 He defeated his rival, Israel Atteh in a keenly contested shadow primary election to determine the candidate of the party. All the Ward EXCO members in the Ward participated in the election.
Our reporters gathered that the shadow primary was necessitated by a sharp disagreement between two big wigs in the Ward, Mr Kingsley Fanwo, Director General on Media and Publicity to the Governor and a Lagos businessman who is also a leader in the party, Deac. Henry Abimbola.
Speaking after the election in Takete Ide, Kingsley Fanwo said the transparency witnessed during the election is the hallmark of the APC. He said the party has set a good standard for others to follow.
Delegates who participated in the election expressed satisfaction with the entire process.
Another leader of the party, Elder Joseph Olojo told our reporters that the contest has produced victory for the All Progressives Congress.
"The leader of our party in this Ward, Hon. Kingsley Fanwo has shown his love and respect for due process. He ensured a transparent process and that was why everyone accepted the result in good faith.
"We the Elders of the party will bring everyone together to ensure resounding victory for our dear party in all elections".
As soon as the result was announced, the Takete Ide community erupted in ecstatic jubilation.
Kogi State is expected to hold Council polls soon.