Unknown attackers used incendiary devices to set fire to Catholic churches and three helicopters belonging to forestry companies, ahead of Pope Francis's visit to the indigenous Mapuche homeland of Araucania in Chile, police said Wednesday.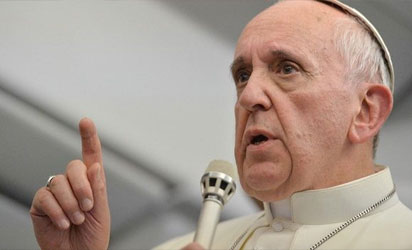 The dawn attacks and an ambush on police were carried out to "cause disorder or disturbance of the public order" during the pope's visit to the central city of Temuco, said Chilean police chief Bruno Villalobos.
The visiting pontiff is due to pay a short visit to Temuco to make direct contact with Mapuche leaders after presiding over a huge open air mass in the capital Santiago.