By Anayo Okoli.
UMUAHIA— ABIA State Government said that the first batch of 30 Shoemakers will depart for China on Friday to undergo intensive training in automated shoemaking technology as part of the Government's programme to enhance the quality of shoes made in Aba.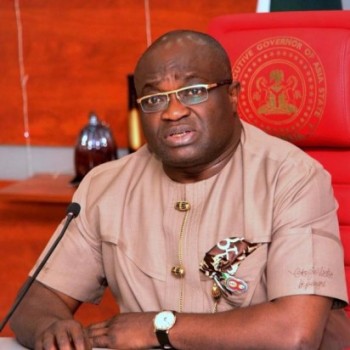 Governor Okezie Ikpeazu who announced this disclosed that they are part of the 100 shoe makers the Government proposed to send to China to learn automated shoemaking technology.
IKpeazu who announced this in his New Year message to the people of Abia State, said that already travelling Visa have been secured for the 30 artisans.
The Governor further explained that the Government is paying for their tickets, feeding, accommodation and stipend of the trainees while in China.
According to him, upon return, "we will procure the full range of equipment required to set up an Abia State Automated Shoe Factory in Aba".
He said that "these youths will form the nucleus of the workforce in the Factory", which he said would be commissioned before June 2018.
"We must take full advantage of the Federal Government Executive Order No.3 which underscores the need to patronize Made-In-Nigeria as a priority", the Governor said.
The Governor explained that the automated shoe factory shall enable the State consolidate its status as the pre-eminent destination for leather works in Nigeria and also serve as an enabler of the diligent work the manual producers have been doing over the years.
"It is important that I highlight the fact that 3 of the youths traveling are not from Abia State but are resident in Aba and are fully involved in shoemaking. This underscores our commitment to ensure a fair deal for every resident and tax-payer of Abia State irrespective of origin".
Ikpeazu also announced that "one of our recently inaugurated Commissioners, Mr. Thadeus Izuogu is from Imo State, and he is expected to coordinate the interests and participation of other Nigerians that are resident or doing business in Abia State".