By Ediri Ejoh & Oluchukwu Nkenta
WORKERS in the oil and gas industry have been cautioned to strictly adhere to safety rules and guidelines and avoid cutting corners.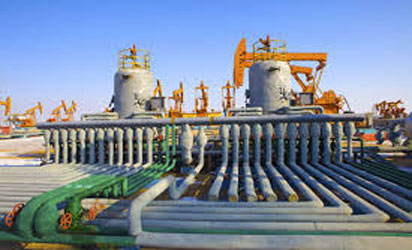 Giving the caution at the annual Safety, Security, Health and Environment, SSHE week, at 11 Plc office in Lagos, Mr. Steve Ezendiokwere, the Manager SSHE of 11 PLC which was formally known as Mobil Oil Nigeria plc, stated that safety in the petroleum industry is very paramount and should not be traded for anything.
His words: "We are very cautious of safety and invest more on that. I always advice employees and other workers in various industries to avoid cutting corners and maintain safety rules and guidelines.
"There are areas of the industry that requires certain safety wears, like covering the nose, hands and some other parts of the body. It is very important for workers to avoid shortcuts in these areas because their lives are at risk. It's very dangerous.
"It is important for workers to put the teaching received this week into practice in their various locations in life, at home or any place you may find yourself because safety is not only related to the work place.
"The oil and gas industry is a hazardous industry particularly for us in the downstream sector. The compound you see and environment itself is charged with flammable air, because we have loads of petrol, kerosene and lots of flammable liquids and if caution is not taking into considerations, it can lead to fraternity and damages.
"The expectations from our management are that whenever you come in as an employee, as a contractor or as a visitor you go back the way you came without acquiring any injury."
Ezedionkwere explained that all sorts of jobs require personal protective equipment (PPE); saying "PPE is required if your job puts you at risk of injury, exists for your hands, feet, legs, back, face, eyes, ears, and lungs – whatever part of you is at risk." He called on workers to out-rightly refuse any work that could hurt or cause injury if appropriate PPE is not provided.
On regulation, Ezendiokwere charged industry regulators on critical scrutiny of the environment, equipment as well as ensuring sanctions for defaulters.
He said, "The regulators need to sit up and be detailed in their quest to ensure a safe business and working environment. Some of them are doing a great job that is commendable.
"Coming to our office is a challenge owing to gridlock from tankers, but the regulators need to go beyond the meeting room on inspection and rather rigorously inspect everything and ensure things are in place."