Chief Andrew Uchendu is the senator representing Rivers East Senatorial District in the National Assembly. A seasoned technocrat, a chieftain of the All Progressives Congress(APC), a major stakeholder in the party and a well known grassroot politician in Rivers State, Chief Uchendu has been a recurring decimal in the political equation of Rivers State since 1999. He had served for three terms of 12 years as a member of the House of Representatives, representing Ikwerre/Emohua Federal Constituency before he was encouraged by his people to move up to the Senate. He spoke to journalists on the crisis in the Rivers State chapter of the APC and the face off between his senate colleague from Rivers State, Sen. Magnus Abe and the immediate past governor of the state and Minister of Transport, Chibuike Rotimi Amaechi, who is the leader of APC in the State and South-South, and the political benefactor of both senators. Excerpts
What is happening in the Rivers State chapter of your party, the APC, is there any crisis?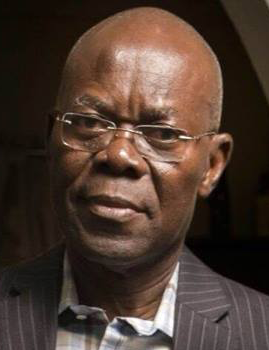 y and simply put, there is no crisis in Rivers APC. What a lot of people are misunderstanding and interpreting as crisis is the fact that Distinguished Senator Magnus Abe (the APC senator representing Rivers South-East) opted out of a decision we all jointly took to strengthen the party ahead of 2019 elections and continue to pursue his personal ambition. Constitutionally, he has the right to do that  but it can never constitute crisis in the party. To the best of my knowledge as a senator of the federal republic, all the party structures from ward to State levels are intact and there's no crisis.
Are you saying ther e are no two APC factions, the Amaechi and Magnus Abe factions?
What factions? There's one APC in Rivers, with one chairman Chief Davies Ibiamu-Ikanya and our leader remains Rt. Hon. Chibuike Rotimi Amaechi. Let me take you back a little into the history of the emergence of APC in Rivers State. You need to understand that we were all in PDP but a situation arose when our leader, Rotimi Amaechi  and his other colleagues in PDP then decided to move away from PDP to APC and when we joined APC, he became the only leader in the party. At that point, his structure was almost the same as the APC structure and that continued until after the election in 2015. After the elections, Rotimi Amaechi now directed that because of his extremely busy engagements and official duties, he was going to step aside to allow Dakuku Peterside (the Rivers APC 2015 governorship candidate and now DG of NIMASA) to re- organise the party and that went down well with all of us including Magnus Abe. And Peterside was doing that diligently. But as time went on, our leader (Amaechi) observed that people were beginning to pursue their individual political agenda while our collective good and progress as a party was suffering, terribly. A series of meetings were held in Abuja attended by more than thirty leaders of the party in Rivers state including myself, Senator Magnus Abe and Dakuku Peterside where the minister told us of his observation that Abe and Peterside were pursuing their individual ambitions at the expense of the party which was not good for all of us. He then advised and admonished them. I remember on one particular day, my friend Senator Magnus Abe in an attempt to assure Amaechi of his total loyalty to him said and I quote, "your Excellency, I would like Nigerians to learn from my relationship with you and no matter the situation, I will not betray you". Magnus Abe said this in the presence of other leaders at a meeting held at our leader, Amaechi's house in Abuja
Can you recall when the meeting took place that Abe said this?
That should be early in the year, I can't recall exactly the day or month but then, the final meeting was held in Abuja where the bubble burst. Because of the decision of Dakuku and Magnus to go against the decision of our leader, to hold on to their political ambition in the interest of the party, Amaechi said and I quote "because of the inability of Senator Magnus Abe and Dr Dakuku Peterside to comply with the decision to wait, hold on, on their political ambitions and help to rebuild the party, those that are for Magnus Abe should go with him, those that are for Dakuku, follow him and those that are for the party, join me (Amaechi) in rebuilding the party". And I stand to be corrected. I am a national honours holder and I put my integrity on the line. I tell Nigerians nothing but the truth.
Was there any meeting at the Dome in Port Harcourt because Senator Abe said a lot about what transpired at a meeting in the Dome?
There were two meetings at the Dome, it was at the first meeting that the issue of the governorship came up. Again, I remembered that I stood up and addressed the meeting saying that I, Andrew Uchendu would be interested in who will be the governorship flag bearer of APC in 2019. We would all discuss and then a decision would be taken (by voting delegates). And I remember when I got home, I received a call from Abe congratulating me for boldly saying that. He apparently believed that what I said was to his advantage but I was trying to say that we would all discuss and then a final decision would be taken by APC delegates that would vote the candidate. So, it was premature to start talking about governorship or no governorship. Then at the second meeting, I must be fair, I wasn't at that meeting but there was no such thing of anybody threatening Magnus Abe's ambition or trying to stop him, from all available information. So, when you look at the entire trajectory, there was no room for 'you are going to suffer or you will not suffer'.
In a recent article he wrote, Magnus Abe threw up an issue that those sympathetic to him, his supporters were being systematically dismantled and removed from office, how true is this?
There was no such thing. I will try to differentiate between the leadership of Amaechi and the party in State. By the time Abe continued to pursue his individual political ambition, a new trend and interest had emerged but that does not mean that the party structure was not there. It is now Amaechi structure and Magnus structure. This has nothing to do with the elected party structure. After the decision was taken on the need to rebuild the party, we now separated the wheat from the chaff. So, when the Dome declaration was made and Abe continued with the pursuit of his ambition(against the overall interest of the party) which of course he has a constitutional right to do, those who followed him included Hon. Chidi Wihioka, Amaechi leader in Ikwerre Local Government Area, Hon. Tony Okocha, leader in Obio Akpor and Hon Wogu Boms, the former Attorney General and leader in Phalga. We then decided to meet as our own political think tank in Ikwerre land because it was obvious that there were vacancies. When Abe came with his own personal approach that was not helping the party, vacancies were created and I think expectedly, Amaechi has the right to fill those vacancies, they were his nominations and not APC structure in Rivers state, they were LGA leaders in Amaechi's political structure in Rivers State. This cannot constitute crisis in anyway. Even the State party chairman said clearly that those changes had nothing to do with the party structure in the State.
What about Magnus Abe's complaint that he was being marginalised without benefits or patronage from the APC system for his supporters?
You know like I do that there is no one dispensing favours from the A PC national level other than the federal government. But let me tell you something that will clearly disprove that claim. There was a time when our leader, Rotimi Amaechi confided in me that he had chosen an Ikwerre son to be nominated as the executive director, finance and administration(EDFA) for the Niger Delta Development Commission(NDDC) and we agreed on it. But suddenly when he called a meeting of his core group, I think about five of us and Abe was present. Amaechi now informed us that he had conceded to Magnus Abe to produce the EDFA of NDDC because he pleaded with him. I was shocked, I am an Ikwerre man, I was still in the Tribunal and wasn't a senator then. Immediately he made the pronouncement, Abe quickly stood up and said "I nominate Mene Derek", and I remembered asking, whether Mene was a chartered accountant because I believed whoever should be the EDFA in NDDC should have an accounting qualification or degree and Abe said yes. But we later found out that it was not true, that he didn't have accounting qualification. So, Magnus Abe cannot say his supporters were been marginalised. Mene Derek, the Executive Director of Finance and Administration of NDDC was conceded to him and he nominated the young man. But, look at how that young man(Mene Derek) today, he doesn't even take my calls anymore. If he doesn't take my calls and I am a senator, from Niger Delta, from Rivers State like him (Mene Derek), you can only imagine how he treats ordinary folks and party members. Now who is marginalising who? We must be careful what we say, we shouldn't lie to Nigerians.
Senator Abe has also complained that the problem with APC in Rivers State was Amaechi
Well, Like I told you earlier, there is no such thing, other than the fact that somebody somewhere has decided to pursue his personal political ambition which he is constitutionally entitled to do but he cannot use that to say there is a crisis in the party. I repeat, his personal ambition does not constitute a crisis.
As  a chieftain of the party in Rivers State, can you honestly say to Nigerians that the process that will produce APC governorship candidate in the State will be free and fair?
If we fail to assure a level playing field for those want to contest, all that we have been doing will be a waste of time. It's sad and most unfortunate that some people are just making unnecessary noise in the party in Rivers State. Take the case of the APC non-elective congress, we all know that LGA congresses are held at the LGA headquarters and not at the party secretariat. Announcements were made, the delegated committees to handle it from Abuja were in town and instead of going to their different LGAs for the congress, they went to the party secretariat where the congress was not scheduled to hold, so that they could accuse someone of lack of level playing ground. A time would come when the party will put up a schedule for congresses and the primaries and it is not going to be an Amaechi's show. It will be handled by those coming from Abuja, sent by the national headquarters. So, this issue is completely premature and totally unnecessary
On the issue of party loyalty some people have accused Sen. Magnus Abe of not being loyal to the party in the state?
Well, I am not in a proper position to assess his loyalty to the party but I remember the Zonal Vice Chairman South South called a meeting in Port Harcourt which was well attended. Magnus Abe came with his crowd of supporters, no one else went there with a crowd because no one was contesting yet. The National Vice Chairman South South said he came to discuss with us on the problems affecting the party in the state. The state chairman of the party was there and I explained this position as I did now in the presence of Abe and the National Zonal Vice chairman left with the full conviction that there was no crisis in the party other than the fact that someone was just pushing his personal political ambition. But pursuing personal ambitions does not mean crisis in a party. But I would expect that he(Abe) is still loyalty to the party and Amaechi has not stopped him from pursuing his ambitions, he was even there when I spoke and he also knows that I am telling Nigerians the true situation. At that meeting, it got to a point when he was interrupting my speech and I told him to apologise, which he did.
You have not addressed the issue of betraying the party and the APC leader in Rivers State?
Well, he had always said Amaechi was his leader and political benefactor but I doubt if he still holds that position with later day development. I find it very difficult to reconcile his current position and what he had said about his relationship with Amaechi, which according to him Nigerians should learn from.
Recently, Governor Nyesom Wike announced gave out SUV jeeps as gifts for Rivers State National Assembly legislators and we saw videos of most of your APC colleagues in the House of Representatives collecting theirs from Governor Wike at the Government House. Have you gone to collect your SUV gift?
I just returned to the country, no body (from Rivers State Government) has told me about the car but I heard about it. Well, if he bought cars, it would be in keeping with the precedence which started with former governor Peter Odili and I would have been surprised if Wike does otherwise. I recall dedicating my certificate of return to the reconciliation, peace and development of Rivers State because coincidentally, I am the oldest elected Rivers son in Nigeria and I have a role to play. I went further to say that I will pay a courtesy visit to the governor and I have followed that up with a formal letter, courier serviced to his office two months ago and I am still waiting for his response. I cannot be a successful senator of the federal republic without working with the minister of transportation and the governor of Rivers State. I have written a letter to the governor asking for a meeting but there has been no response from him and now he is talking about a mundane issue like car collection. I want us to work together to better the lots of Rivers people.
But you will agree that the car issue was controversial…
My response to this is that the governor has his priority. My own priority is the welfare of my constituents. I wrote to the governor and the minister of transport for a meeting. While the Minister has given me a date, Wike has not responded to my letter and now they are talking about cars. What is that!
What do you think division and cracks in Rivers APC portend for your party in Rivers ahead of the 2019 elections?
Well, in politics, only one event can change the outcome of an election. I have said here that there is no divided house in Rivers APC. What we are experiencing is multiplicity of interests and you can't call that a divided house. I have said that there is no crisis in the party. But I need you to recall that in recent history in the PDP, factionalisation led about seven governors to leave the PDP to join the APC. APC was not given any chance because no such grouping in Nigerian politics has ever worked and PDP was like an octopus that has been in power for many years, but a party under twelve months of formation was able to dismantle a party in government for over sixteen good years. Is that not surprising? In APC, I can assure you that as we speak, no person has been penned down as a chosen candidate. No one will anoint any candidate. The candidate would emerge through consultations and elections.
As a long-standing member of the Amaechi political family, just like Magnus Abe, please tell us about the relationship between Amaechi and Abe
I joined Amaechi's political group in January 2000 when he was about six months as Speaker of the Rivers State House of Assembly and I got to know about him and Abe and from what he told me and what I heard from other state legislators, Amaechi worked hard to make Abe the minority leader in the House. Abe was then in APP and he made it possible for Abe to later join his party then, the PDP and the friendship grew. Amaechi used his political clout to make Abe the commissioner for Information during former governor Peter Odili's second term. Aside that we all worked for Amaechi's governorship ambition until we had the K-leg saga. I recalled speaking with Amaechi when he was in Ghana and he allowed us to meet with Celestine Omehia who was the PDP candidate then, that if we did not work hard for PDP to win, we would not be able to pursue the case in court and I remember that Magnus Abe was in the meeting. For record purposes, I called the first meeting on how to raise money in pursuit of Amaechi's case. Nyesom Wike was at that meeting which was held at my residence and we levied ourselves one million naira each. Wike, being the only lawyer amongst us was selected to liaise with the lawyers handling the case. I have heard him(Wike) say several times that he made Amaechi governor but that is not true. Personally, I didn't see Magnus anymore after the meeting in my house but immediately after the Supreme Court judgement that announced Amaechi as governor, I saw Magnus and Amaechi together and I was worried and I asked what was going on. Magnus Abe became Secretary to the State government. I am equally aware that there was a time Amaechi came out to ask Abe to contest for the Senate seat against the run of events which was not successful but when another opportunity came, Amaechi made sure Abe went to the Senate. Now, I am disturbed because it was like the relationship was ordained from heaven and when Abe's personal ambition came up, we were still at the elections tribunal. I am equally aware that Amaechi retained the Chambers of Lateef Fagbemi to handle these cases and also to underwrite the entire legal fees up to even when the face-off was on. There was nothing Abe wanted that he didn't get from Amaechi . This is my knowledge of their relationship and that was why when he said that it is good to keep friends, I agree with him but now I don't think he still stands by that position.
A lot has been said about the recent seeming romance between Senator Magnus Abe and Governor Nyesom Wike, what are your thoughts on that?
Let me say that when people are showcasing their real character, they may not know. It may just be by simple laughter. I am aware that Senator Abe, Amaechi and Wike were in a very effective working relationship during Amaechi's first term as governor of Rivers State. I admire d that from outside. I am not within their age bracket and would not share in some of their jokes. But as an elder, I also observed that when the face-off between Wike and Amaechi started, the nature of the relationship between Wike and Abe changed immediately. I am aware that calls were no longer being exchanged between them for years. So, Amaechi and Magnus Abe now have their own issues and it started coinciding with when Magnus Abe was hugging and cheering Nyesom Wike. I think we should look at that type of relationships twice. Are they really genuine? That's the way I look at the situation.
Finally, what has been your experience in the Senate and what should your constituents expect from you?
I thank God that finally I got to the Senate after a very long legal battle. It was not difficult for me to settle down because of my House of Representatives experience and the Senate President has been quite nice and has given me every opportunity to prove my self. He has put me in committees, implying that I am much welcome. What I want to assure my state and constituents is that there is no issue which they wish the government should know that will be left unattended to. Our problems will be properly projected and addressed. As a matter of fact, there are a number of oil producing communities  in my senatorial district that Nigerians never heard of and they are typical examples of the oil curse. Not many Nigerians know that the second place oil was struck in large quantity was at Rumuekpe in my senatorial district. As we speak today, there is nothing to show that oil companies are operating there. The oil companies have applied divide and rule system leading to the elimination of elites and no one speaks for the people but I will ensure that they get a voice. There will be effective representation.