By Onome Amawhe
Smallest of the Scandinavian countries, with the happiest people on planet earth, Denmark is widely known as a resource rich country with tremendous manpower and technological advancements. Nigeria and Denmark enjoy deep rooted diplomatic and political relations based on mutual trust and shared objectives. Nigeria has been supported by Denmark in various fields. Ambassador Gettermann who has now been in his post for four years has guided Denmark's relations with Nigeria through a critical period. In this interview, the Danish ambassador spoke about the relationship between Nigeria and Denmark in various areas of the bilateral relations.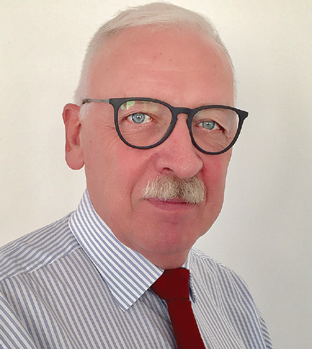 What is the history of Denmark's bilateral relations with Nigeria?
Denmark has had diplomatic relations with Nigeria almost since the day of independence in 1960
 How do you assess the relations between our two countries?
"Excellent" is the word that best describes our bilateral relations. And it has been expanding and incorporating more sectors in the commercial sphere
What memorable milestones can you highlight in the bilateral relations?
Personally, it definitely was the official re-opening of the Embassy in Abuja in February last year and the opening of our Consulate General in Lagos at the same time. It was a very important decision by the Danish government to expand our relations with Nigeria in the form of on the spot diplomatic presence because Nigeria is far too important for us not to be here at both the political level as well as the commercial level.
 Which directions, in your opinion, are priorities for both countries? 
I think we have many shared values that we both pursue ranging from sustained economic development over humanitarian assistance – particularly in the Northeast of Nigeria – migration, gender equality, human rights, and youth participation in all aspects of life including politics. As for the latter, it's great to see how the hashtags on Twitter #NotTooYoungToRun has taken root among young people in Nigeria. With more than 60% of Nigeria's population below the age of 25, it is imperative for the Nigerian youth to be heard.
Trade volume wise, what is the current picture and what are the newly emerging products for export and import?
Unfortunately, the economic down turn in Nigeria has resulted in a significant drop in our bilateral trade – actually by more than 50 percent. However, we are just beginning to see the first signs of an increase from both sides in 2017, but we are far from 2013 and 2014 or even 2015 when the trade balance was in heavily in Nigeria's favour. Denmark then imported large quantities of raw oil. We hope to see a much more diversified trade between our two countries. In 2014 our export amounted to roughly USD 300 million while the import from Nigeria reached USD 575 million.
The mainstays in Danish exports are dairy products but machinery, industrial chemicals and pharmaceutical products are also important. As for the Nigerian exports, we should see a rise in agricultural produce in the coming year.
Could you tell us why Denmark has been successful in managing its wealth distribution, advanced welfare system and ambitious environmental policies?
The main factor here has been and still is a shared vision between the various governments – no matter whether left or right – that we have had over the last half century or more. The vision was to create as fair and equal a society as possible with a good social welfare system, free education and healthcare for all and much more. The means of reaching the goal have varied from time to time, but the vision or goal has been the same for all governments.
 Denmark has often been described as the country with the happiest people in the world. What are your thoughts here?
Oh don't get me started here. (Smiles) We have consistently been named the happiest country in the wold. Well, it is not that everybody walks around with big smiles the whole day. It is much more that people generally feel secure and well taken care of. So, the social welfare system accounts for a lot, and it also has to do with the labour market being very flexible. Even if you lose your job you have a good possibility of getting a similar or perhaps a different job within a very short time span because of the extensive assistance available to people who lose their job. One more thing is the transparency and accountability in our administration and government. The people can see that everything is done in a transparent fashion. This is crucial in order to earn their trust.
So it is not a question of wealth but a question of trust, transparency and security that make us happier than most other countries.
 Before you became your country's ambassador to Nigeria, you'd had a great deal of experience in the Foreign Service, what led up to your becoming ambassador to Nigeria?
This is actually my ninth posting abroad and fourth as Ambassador. I was part of the task force that came up with the proposal for opening a number of new embassies around the world, including here in Nigeria, not knowing that I would become ambassador to Nigeria So, when I was offered the posting I readily accepted it, and here I am now in my fourth year in Nigeria – and liking it very much!
 So far, what image of Denmark have you sold to Nigeria?                                    
Together with my colleagues in Lagos, we are trying to look for more areas in promoting Denmark, Danish products, or know-how or even softer issues like gender equality which I think will be beneficial to both countries. "Selling" as you call it is of course a very important part of our mission. So is bringing Danish investors to Nigeria. In this respect, we do quite a bit of "selling" of Nigeria to Denmark. People there need to hear the good stories that hopefullywill reshape the image that Nigeria has, and attract more business to your country.
 Other than shipping, are there sectors where Nigerian businessmen must join hands with the businessmen in Denmark?
Agriculture, for one, is an extremely important sector. We have just had the official visit of the Danish Minister for Environment and Food here in Abuja. He was accompanied by a large business delegation, and while he was here, some important agreements between Danish and Nigerian companies were signed. They will both create jobs and development in the agricultural sector especially in terms of dairy production and cattle breeding.
In addition, sectors such as energy including renewable like biomass, solar power and possibly wind power are important
Looking ahead to 2018, what will it bring? Is there anything in particular you are looking forward to?
I think we would all like to have a crystal ball at this time of the year to see what is waiting for us in 2018. But OK, I do not have one so I'll just try to give you my 10 cents.
I would like to see the Nigerian economy have a real and healthy come back, and to see many more young people here getting meaningful employment or creating their own companies. Coupled with this,   I would like to see increasing interest from the Danish commercial sector in Nigeria and the vast possibilities here. This would be a win – win scenario for all. At the same time, this would strengthen our bilateral relations even more. On this note I would like to wish your readers and every Nigerian a happy healthy and prosperous 2018.