…Ask for more in 2018
By Franklin Alli
OPERATORS in the Micro, Small and Medium Enterprises (MSMEs) have reckoned 2017 as the "Year of better access to funding and foreign exchange."
In a review of the outgoing year, and outlook for 2018, Kuti George, President Lagos Chapter of Nigerian Association of Small Scale Industries, NASSI, said: "2017 is a turbulent year and things can only get better; the stability of the naira is good even though we are expecting it to improve, but it is not as volatile as before.
"The Lagos State Employment Trust Fund, LSETF, has helped small businesses in the area of funding and the Bank of Industry, BoI, is also doing its job.
"We are not yet there but it will get better. We are moving in the right direction now."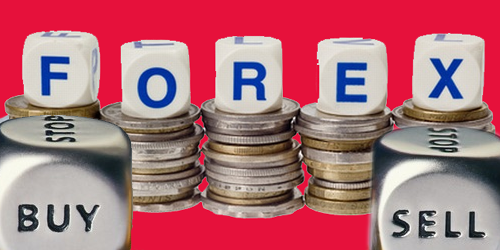 According to him, more awareness is being created about Made-in-Nigeria products and more and more people are looking inward now.
Femi Egbesola, National President Association of Small Business Owners, ASBON, also noted: "2017 is one of the toughest and most challenging years for the MSMEs sector in Nigeria.
"A lot of business had closed shops because of the harsh economic situation in the country but we are hopeful that it will improve; we are looking forward to a situation where power supply will improve.
"We are also looking forward to a situation whereby the recession will leave our system. We are told that the recession has left but that is not being felt by the common-man; there are still signs of the recession everywhere; if things continue this way, it will be very difficult for business owners to survive.
"We are also looking up to the government to continue to promote the ease of doing business which in the long run will help the MSMEs to thrive better. Those are the things we are looking forward to, come 2018," he concluded.
Also, the Small and Medium Industries (SMI) Group of Manufacturers Association of Nigeria (MAN) looked back at the year in review and said 2017 was better in terms of the Federal Government series of intervention programmes introduced to improve the performance of the sector.
Frank Jacobs, MAN President, stated: "Obviously, 2017 was much better than last year. For us in manufacturing, it is better in terms of access to foreign exchange; it is also better in terms of the number of programmes that the Federal Government introduced; the Economic Recovery and Growth Plan, ERGP; the inauguration of an Industrial Policy and Competitiveness Advisory Council, IPCAC, of which 65 percent of the members are drawn from the manufacturing sector, notable manufacturers.
"At last, the voice of manufacturers is now heard and built into the government policy. I have the feeling that 2018 will even be better than 2017 because by then, all the policies that are coming out through the IPCAC would have taken root."