Jos – Plateau governor Simon Lalong, a close associate of former vice president Atiku Abubakar, says he is not perturbed by the later's resignation from the ruling All Progressives Congress (APC).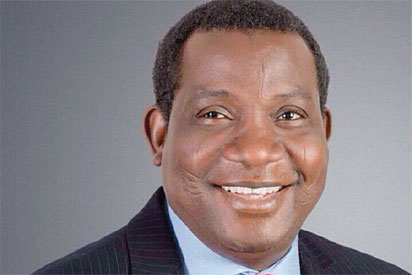 Atiku, last week, resigned from the APC, a party he joined others to build into a strong political force that wrestled power from the PDP in 2015.
The former vice president and Lalong had been very close friends in the PDP before moving to the APC, making pundits to list Lalong among governors Atiku had boasted would soon join him in his new political fold.
But Lalong told newsmen on Sunday in Jos that he would not leave the APC.
"We reached out to Atiku while building the APC structure in Plateau and received some help from him, but my loyalty is with the APC. My loyalty is with President Buhari and my people have endorsed him for a second term.
"Whatever happens in another party does not concern me. We are only waiting for the APC National Convention to endorse Buhari for a second tenure," he said.
He, however, stated that it was the constitutional right of every Nigerian to decide which political group to associate with. (NAN)