Akwa Ibom State Government has insisted that its 2018 budget is not "bloated" as being speculated by Policy Alert, an Uyo-based NGO.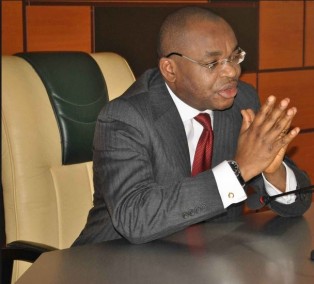 Commissioner for Finance, Mr Linus Nkan, made this known in an interview with newsmen in Uyo, yesterday.
According to the commissioner, the accusation was baseless and without facts, saying the budget proposals were anchored on estimates and not actual, which enabled the government to make adjustments.
He said the allegation was misleading, considering the current exchange rate of the country's currency against the dollars, explaining that the exchange rate was important in determining the budget size.
The commissioner said: "While the 2017 budget was based on an exchange rate of N196 to a dollar, the 2018 budget is pegged on an exchange of N305 to a dollar.  The NGO does not state the basis of its suggestion because the budget size of Akwa Ibom both 2017 and 2018 has different benchmarks. The benchmark of 2017 budget was based on the exchange rate of N196 to a dollar but this time around, we are talking about N305 per dollar. In Nigeria, everything is subjected to the dollar. If we actually want to compare the   size of last year's budget and this year's budget   in dollars, the 2018 budget is smaller than that of 2017."
He explained that the debt inherited by the present government was not significant and borrowing money to fund development projects was not against any financial regulations.
"When such funds are deployed into the implementation of life touching projects, it will have multiplier effects on the economy. Refusal to borrow money will have negative impact on the economy. Borrowing, on the other hand and investing in life changing projects, will guarantee economic growth when the funds are judiciously used," he said.
It will be recalled that the NGO, in a statement, had described the 2018 budget proposal of N651.5 billion as over bloated in the history of the state.
The organisation demanded that it should be reduced because the performance of the capital budget in the past years had been unimpressive.