By Davies Iheamnachor
PORT HAR-COURT— HYDROCARBON Pollution Remediation Project, HYPREP, has announced the commencement of the implementation of the preliminary stage of the Health Impact Assessment in Ogoni land.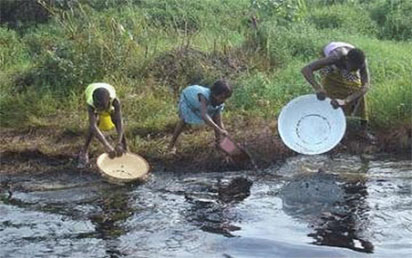 The project which commenced yesterday at Bori, Khana Local Government Area of Rivers State, is in partnership with Medical Women's Association of Nigeria, MWAN.
The Head, Project coordination, HYPREP, Dr. Marvin Dekil, disclosed that the health outreach was in line with the recommendations of the United Nations in its report on Ogoni.
Dekil reiterated the Federal Government's commitment in implementing the clean up of Ogoni, noting that all the programmes included in the report would be carried out.
The project coordinator disclosed that the preliminary phase was carried out with the use of local manpower, adding that the full implementation which would commence soon would be monitored by the World Health Organisation, WHO.
Dekil said: "We are here today to commence the preliminary stage of the Health Impact Assessment in Ogoni land. We are start in Khana today and we will replicate same in all the four LGAs of Ogoni. We are carrying out the audit and taking note of all the cases today.
We are doing screening for various ailments. The report would be used to do a health record for Ogoni.
HYPREP has the capacity to implement the project and the Federal Government is truly committed to the clean up."
Meanwhile, the President of MWAN, Dr. Ibimonye Porbeni, noted that the exercise was to ensure healthiness among residents of the area and commended HYPREP for the move.
Porbeni commended the massive turn out of the residents of Khana, especially, Bori, for the outreach, adding that all the over 1000 patients were attended to, even as she could not confirm that any of the cases handled had any link with the oil spills.