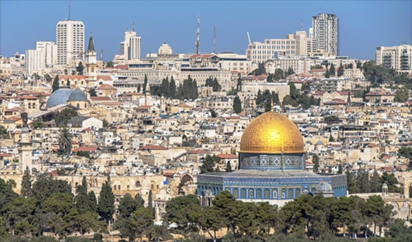 Jerusalem
In spite of criticisms that have trailed the U.S. recognition of Jerusalem as the capital of Israel, Guatemala has concluded plans to join U.S. in the move.
This followed the announcement of Guatemalan President Jimmy Morales, on Christmas Eve, to move his country's embassy to Jerusalem.
His decision comes less than a month after President Donald Trump announced the U.S. would move its embassy in Israel to Jerusalem from Tel Aviv.
Guatemala became the first nation to follow after Trump's announcement after President Morales posted on Facebook that he had just spoken with Israeli Prime Minister Benjamin Netanyahu.
"We are talking about the excellent relations that we have had as nations since Guatemala supported the creation of the state of Israel," Morales wrote in the translated Facebook post.
Nine countries including Honduras, Micronesia, the Marshall Islands, Nauru, Palau, Togo, Guatemala, the U.S. and Israel, voted "no" to the UN request for U.S. to rescind its decision to recognise Jerusalem as Israel's capital.
In addition, 35 countries abstained from the vote and 21 were "absent." In all, 128 countries supported the measure.
U.S. Ambassador to the UN Nikki Haley, who had earlier warned that the U.S. would take names after the vote, singled out the countries that did not vote for the resolution, inviting them to a January reception to "thank you for your friendship to the United States."
No other country has its embassy for Israel in Jerusalem, though the Czech Republic has said it is considering such a move.
Neither the U.S. nor Guatemala specified exactly when its embassy would move.