The Advanced Peoples Democratic Alliance (APDA) has advised Ondo State Government not to stop the payment of West African Examination Council (WAEC) registration fees for students in public schools.
Mr Dele Ogunbameru, APDA Publicity Secretary in the state, said in a statement in Lagos on Thursday that the stoppage of WAEC fees by the state government was "anti-people.''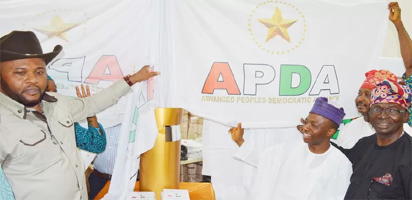 The State Commissioner for Education, Science and Technology, Mr Femi Agagu, had on Dec.30, announced the decision of the state government to stop payment of WAEC fees for students in public schools.
Agagu blamed the present economic situation in the country and paucity of fund for the development.
According to Ogunbameru, the pronouncement by the state government to stop payment of WAEC fees was "highly inhuman and wicked''.
"How can a government that was voted for massively by the poor, come out to say that it can no longer pay for WAEC fees of its citizens?
"By this decision, our people have come to realise that Ondo State Government is not masses friendly in all ramifications,'' he said.
Ogunbamerun said that the decision was taken at a time when the nation's economic hardship was having its toll on parents and citizens.
He said that the government's action was coming at a time the students and their parents were expecting good news from the government.
According to him, it is also coming at a time when parents of these students are being owed several months of salaries and pensions by the state government.
"The decision of the state government is the height of insensitivity to the economic and social predicament of the masses.
"Our candid advice is that Gov. Olurotimi Akeredolu should continue with the legacy started by Chief Adebayo Adefarati, maintained during the late Olusegun Agagu's Government, which was improved on by Dr Olusegun Mimiko-led administration,'' he said.