By Richard Akinnola
The book of Esther in the Bible is quite instructive of how God changes situations against man's expectations.
We read how, in a move of divine displacement, Vashti, the Queen, behaved out of character and was replaced by Esther, a foreigner.
And we also read of how Haman, who was like the all powerful Chief of Staff to King Ahaeserus had planned to guillotine Mordecai, who was an ordinary gate man because he refused to kowtow to him.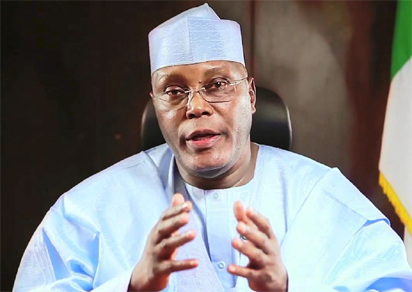 But by a divine orchestration, the King opened the book of remembrance and discovered that Mordecai had previously foiled a coup against him and it was unreported.
That was Mordecai's turning point. He was promoted to the office being occupied by Haman, who wanted to exterminate him and Haman was hanged with the same guillotine he had prepared for Mordecai.
The lesson of this is that God has a plan for everyone. It doesn't matter if you were qualified for that position or you have lots of   shortcomings.
If God could use a fugitive, stuttering murderer called Moses to liberate His people from Egypt, He can use anyone to accomplish His purpose.
Doyin Okupe said in early 2015, with an air of finality that Buhari would NEVER be president of Nigeria. The rest, as they say, is history.
So, when people like Amosun boast that some people would never be Ogun governor, remind him that Yahaya Bello was not in the equation of who became governor of Kogi. Abubakar Audu was winning, just waiting for the formal announcement of his victory before he suddenly died.
You would have thought that his running mate would naturally step in. But it never happened.
When people like Obasanjo begin to play God that someone would never be president when he is alive, remind him that he was about to be killed by Abacha but rather, God took Abacha away, brought in General Abdulsalami who released OBJ from prison.
But OBJ, without personal money to his name at that time (though now a billionaire) was brought to the throne Abacha once occupied, just like Mordecai and Haman. It was God at work.
Don't ever play God by saying never, because your thoughts are not His thoughts.