By Emma Amaize
THE Isoko Political Revolutionary Force, IPRF, a political pressure group of Isoko ethnic nationality, Delta South senatorial district, Delta State,  has adopted a former Governor of Delta State, Dr. Emmanuel Uduaghan, as its senatorial candidate for the 2019.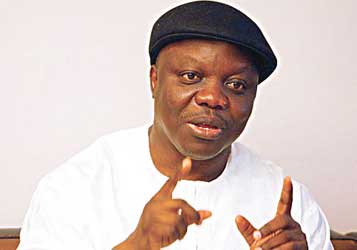 The group in a joint statement by the national leader and director of mobilization, Austine Ejabulor and Benson Itomor, said: "In conformity with the agreed rotational formula, Itsekiri ethnic nationality should produce the next Senator in Delta South senatorial district and we adopt the candidacy of Dr. Emmanuel Uduahan as our senatorial candidate come 2019."
"We, the members of IPRF have had the delightful opportunity of consulting with leaders and women leaders at various levels in our communities. Such consultations have taken us to every ward of Isoko North and Isoko South in the past few weeks."
"The tour also afforded us the opportunity of seeing the realities on ground in each ward visited. Dr. Uduaghan is the top candidate for the senatorial district and he is trusted and trustworthy.
"He is the most respected of  all the candidates, he is a planner and strategist, he development-oriented and that is what Delta South senatorial district wants besides that he cares for the downtrodden," the group asserted.