By Emmanuel Aziken, Political Editor
The determination of the majority of the stakeholders in the Peoples Democratic Party, PDP, for the party's return to power in Abuja is the basis of the aspiration by Prince Uche Secondus for the office of national chairman of the party, it was averred yesterday.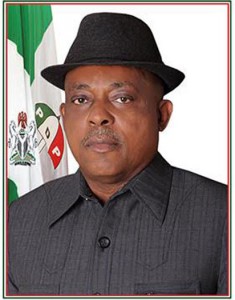 A statement from the Media Office of Prince Uche Secondus Campaign in Abuja affirmed that the majority of members of the PDP are in a hurry to return to power in 2019 and as such would not allow learners on the political party rudiments to steer the affairs of the party at this time.
The statement was signed by Ike Abonyi, the Media Director.
"The party after suffering all the distractions from Sheriff's unfortunate interventions, is anxious to hit the ground running to cover lost grounds and launch the party to winning ways once again.
"Secondus' experience and disarming human relations are the most potent ingredients for him now because of the urgent harmonious environment the party would need immediately after the convention to confront the challenges ahead," the statement deposed.
The statement said that as a committed loyal party man who has held virtually all critical positions in the party at various levels of the party structure, Secondus stands out well equipped more than anybody in the race at this time to take party back to power.